Discussion Starter
•
#1
•
Hey RoF'ers,
I have been debating wether or not to create a trailer for trail maintenance during campjeep and whatever else so I finally decided to follow through with it.
Thanks Nuckledragger for your inspiration and the never ending source of answers from your buildup at
http://www.rubiconownersforum.com/phpbb3/viewtopic.php?f=39&t=54086
This is what I am going after.....
the hardest part was finding the proper axle to fit my requirements, I did not want it to be less then 56 hub face or wider than the jeep w/o spacers. so I had to get a custom setup from
http://www.abctrailerparts.com
in Alabama for 121.99.
I ended up with 36" spring centers, 56" hub face, 3500 lb rating, oversprung and in 6on5.5 since I already have the rims and tires. It was cheaper to custom make it so why not...
after mocking up the deck, it ended up being 59"x38" since the axle was the deciding factor. the main sides are 4" channel, the cross bracing is 3" channel, the center square stock is 2" I.D. to accept a slide in pintle hoop
and a 2" ball channel hitch
On to the build!
a little mock up...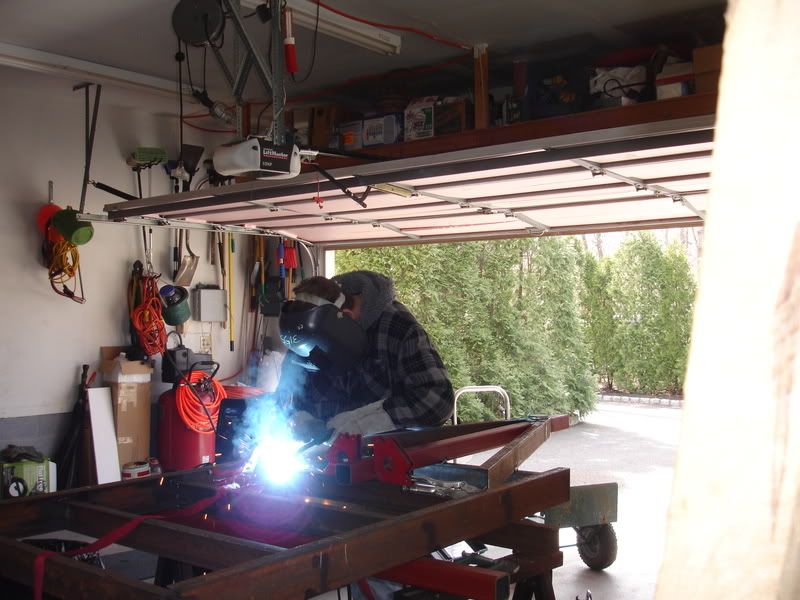 please excuse my welding,
when it is done, the removable side rails will be about 2' high (that is the black tube height, made out of 1/2" box tubing with some kind of inner rolled steel (1/16?)or aluminum. (battery box and cooler for comparison)
hopefully it is nice next weekend to cut the decking and design a fender