392 Hemi Wrangler The message from johncanfield was very old so I am reposting here.
johncanfield said:

13 seconds in a 1/4 mile is pretty darn fast for that Jeep! My wife's 2020 Aviator

(Lincoln version of the new Ford explorer)

has a 3.0L twin turbo putting out 400hp at 415 pound feet - it's a rocket.
I like your two cars. My wife has a 2020 Lincoln Aviator as you describe and it did feel strong. It did until I got my 2021 JLUR 392 XR 35s 4:56 rear axle. It is a rocket and the Lincoln is not. The Lincoln gets 21.6 mpg with wife driving the 392 gets 13-14 with me trying hard to save fuel. I just bought my grandsons 2020 Subaru WRX to daily drive. 25 mpg is possible with 87 octane, the 392 has to have 93 Octane. I now drive the Jeep on Sunday. The WRX is fast by the numbers, maybe similar to the 392, but to go fast in the WRX you need to work a bit and shift smooth and fast several times. To go fast in the 392 you just need to push down on the right foot and with that push comes the best sound a guy has ever heard. I have had a lot of fast cars and 7 corvettes even a ZR1 and a supercharged one I could break the tires lose at 50 mph and many others even a GMC Typhoon. (look it up) The 392 is the best Hot Rod ever. I go off-road in a CanAm 1000 defender limited with heat and air. my 392 barely sees gravel parking lots. It is my street rod that has big tires and makes ever person who test drives it start laughing. No one is ready for a Jeep take off like the 392 does, they all start giggling. I have added all I need to tow it behind my RV and we added a 12000 lb winch and a 135 lb. Exact Center stabilizer. This is maybe my 6th or 7th Jeep and it is the best. I am told it is very good off-road too. I will never know.
For the young folks who don't know the 392 Rubicon was not the first very fast 4x4. I found a review of the Typhoon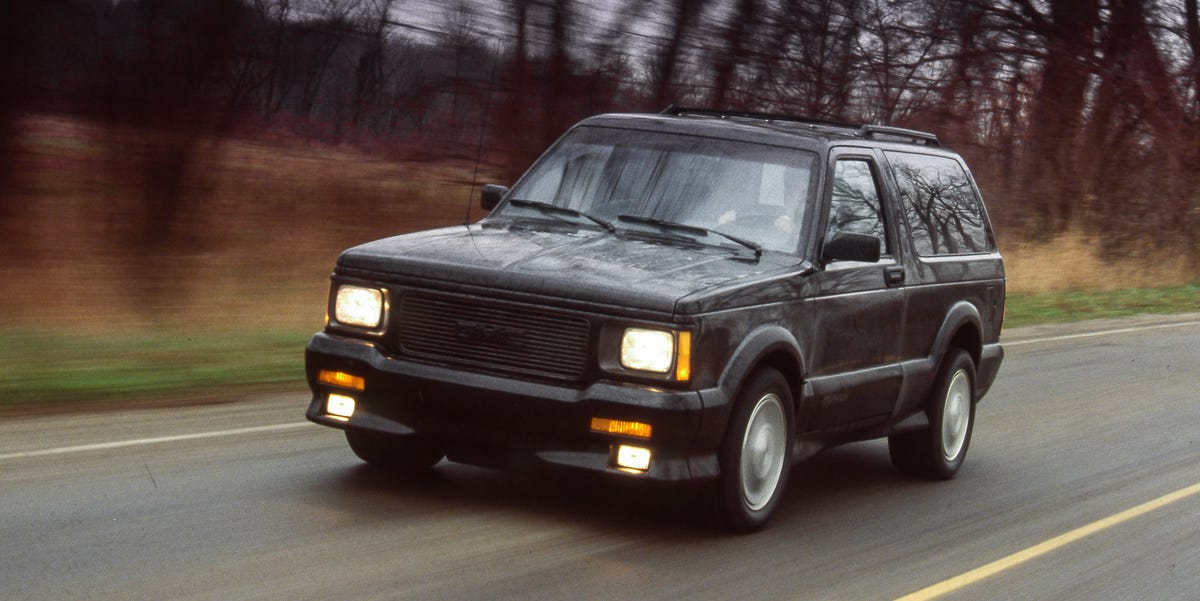 From the Archive: Based on a GMC Jimmy, the Typhoon featured a turbocharged 4.3-liter V-6, all-wheel drive, and a 5.3-second zero-to-60 time.
www.caranddriver.com