Discussion Starter
•
#1
•
Well, after wrenching on the Rubi until 3:00am Friday, decided what the heck- let's go give this rig a workout- Mount Blanca!
My Sis rode shotgun (her first time wheeling on anything technical), and we had an absolute terrific time.
Never been on Blanca, so I was more than a bit tentative. Well, this trail is everything it's famous for, and then some. This is probably
the
most technical trail in Colorado, aside from the extreme trails such as Penrose, Indy, and original Carnage. 33" tires, at least one locker (preferably two lockers), a winch, and rocker protection are highly recommended.
Turned out we were solo the entire day, aside from a CJ we met at the river crossing as it was coming down. Made things even more unsettling!
Jaws-1 wasn't too bad- the correct line will get you over (even with the shovel underneath)
Jaws-2 has been completely reworked after the deadly roll last year- it's still a bit of a challenge, but nowhere near as dangerous as it used to be.
Jaws-2.5 was a humdinger- I had no intention of straddling the crevice, so tried several lines trying to get over. Darn shovel underneath was my downfall. :x I finally was jambed on it to the point that I had to winch off.
Jaws-3 is spectacular- once you get past Jaws-2 the trail just keeps coming at you as it gets steeper, looser, rockier, and lots of mini obstacles. Jaws-3 is the final revenge on this trail, and it sure is intimidating when you arrive. I darned near had it licked on the first try, but I was so surprised at how quickly I climbed up the first part that I stopped to reorient for the second half- should've never stopped! I'm a finesse driver, so we worked, wiggled, crawled, and finally worked our way up. Took about 30 minutes to get over that bugger.
Finally, the lake came into view, and we rejoiced at our achievement- the scenery is breathtaking. Took 3.5 hours to ascend the 5.5 mile trail, and about 3.0 hours to come back down.
We did run into Hax5 and Bad Canyon at Jaws-1 as we were coming down- they were going to camp and run the trail Sunday. Plus stay a couple extra days. BTW- Bad Canyon is making and selling NICE steering box skids- he mounted one up on my Rubi in 3 minutes right there on the trail.
Enjoy the pictures:
:usa:
Jaws-1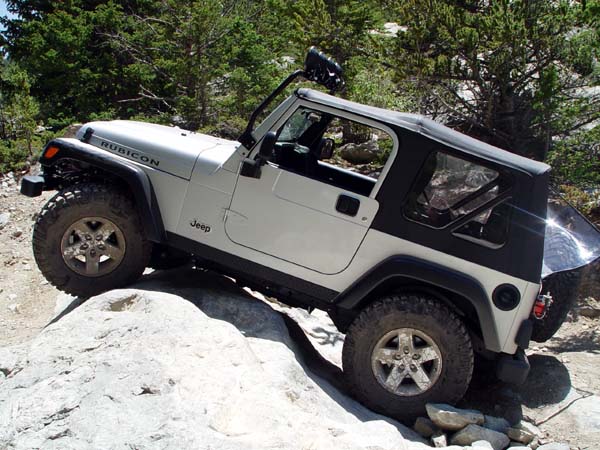 Jaws-2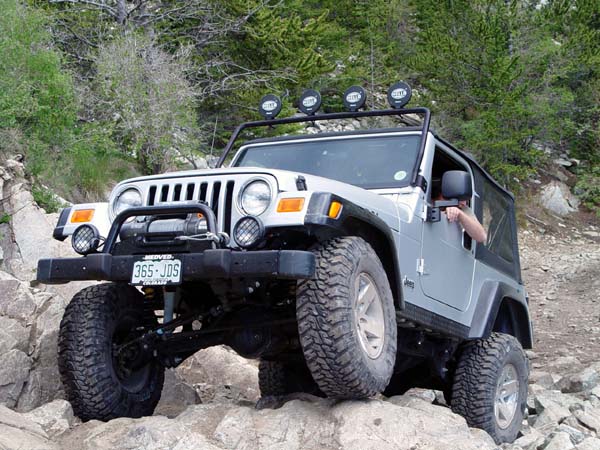 Jaws-2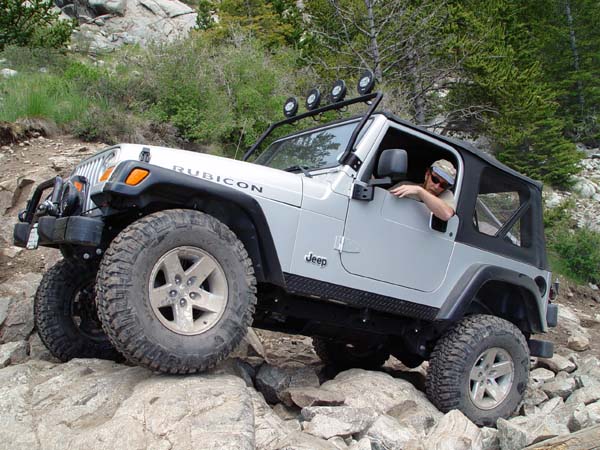 Jaws-2.5 - I was so close to getting over this. Finally had to winch.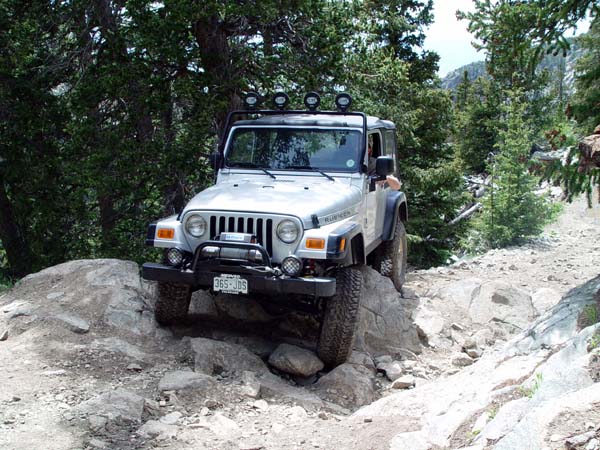 Waterfall below Como Lake.
Beautiful scenery at Como Lake.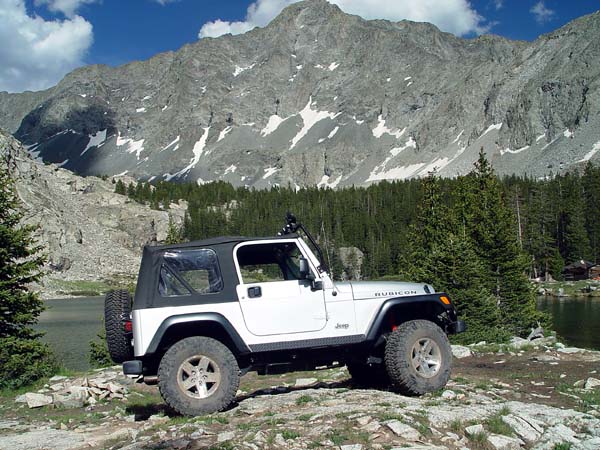 Jaws-3 - coming down.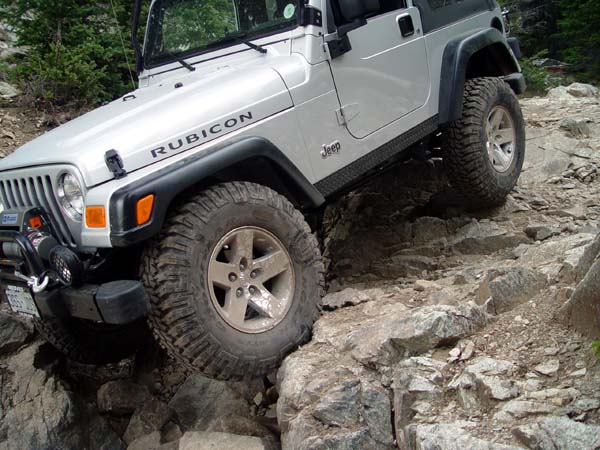 Jaws-3 - coming down.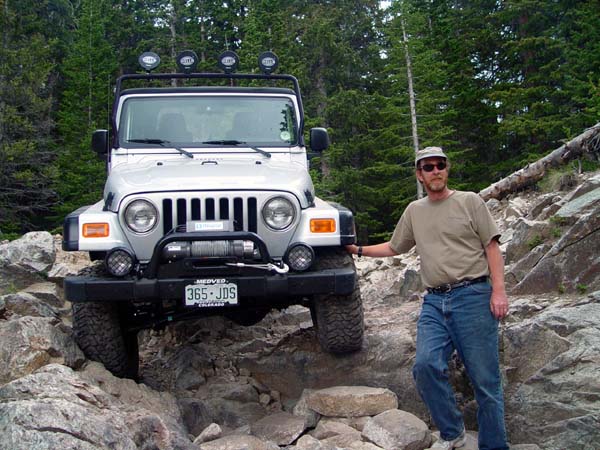 Jaws-2 - coming down.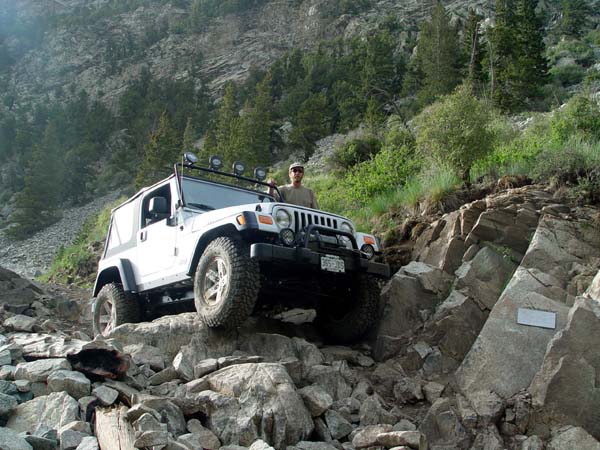 Jaws-1 - coming down. OME suspension sure was the ticket!