Discussion Starter
·
#1
·
just a slight 3.5" stretch on the front of my heep and a much needed 3 link conversion with fox 14" CO's.
parts used where a combo of Clayton, Genright, some home fab stuff, and a ton of ingenuity, welding skill and patience on my brothers behalf
so on to the show
off with the old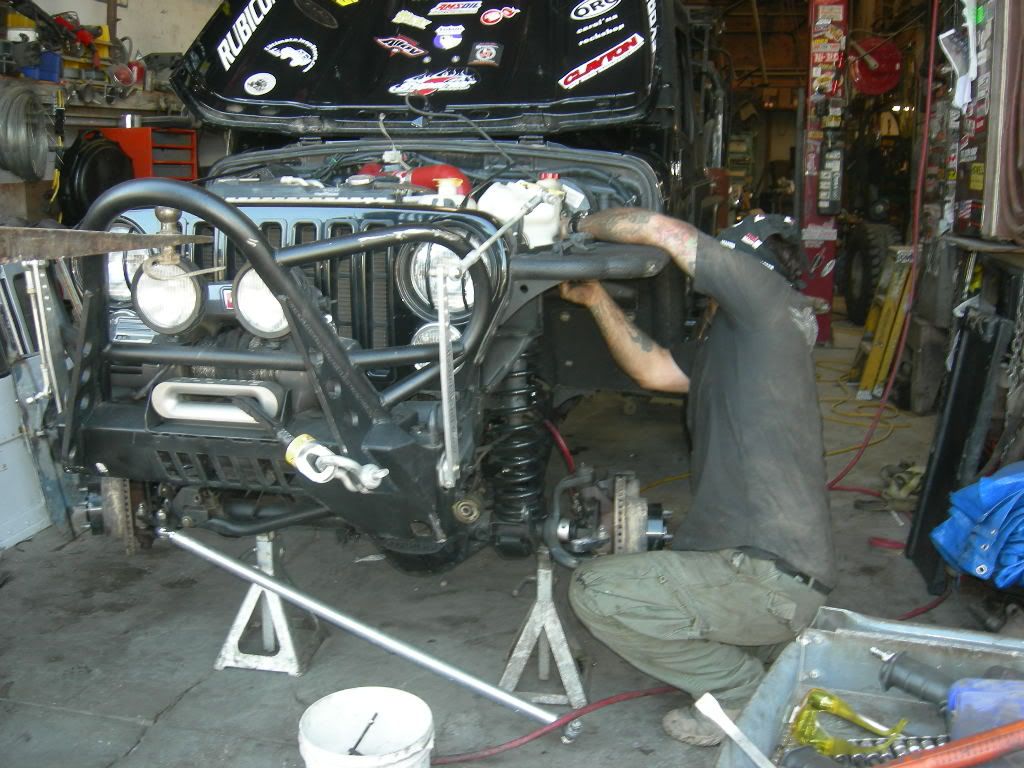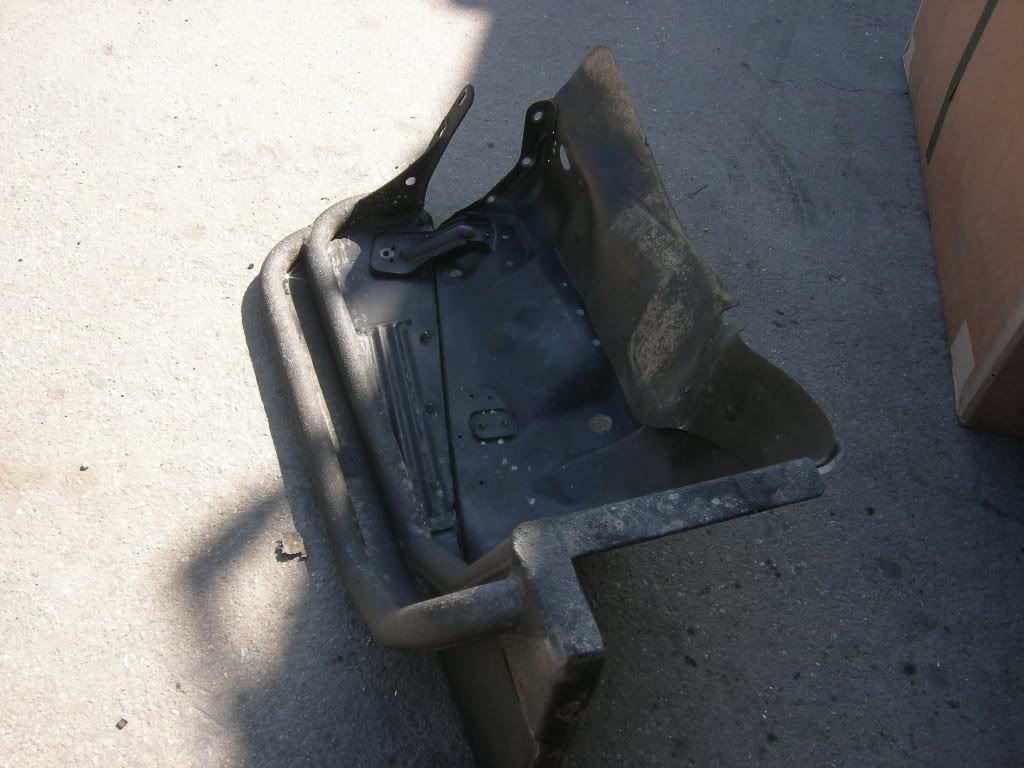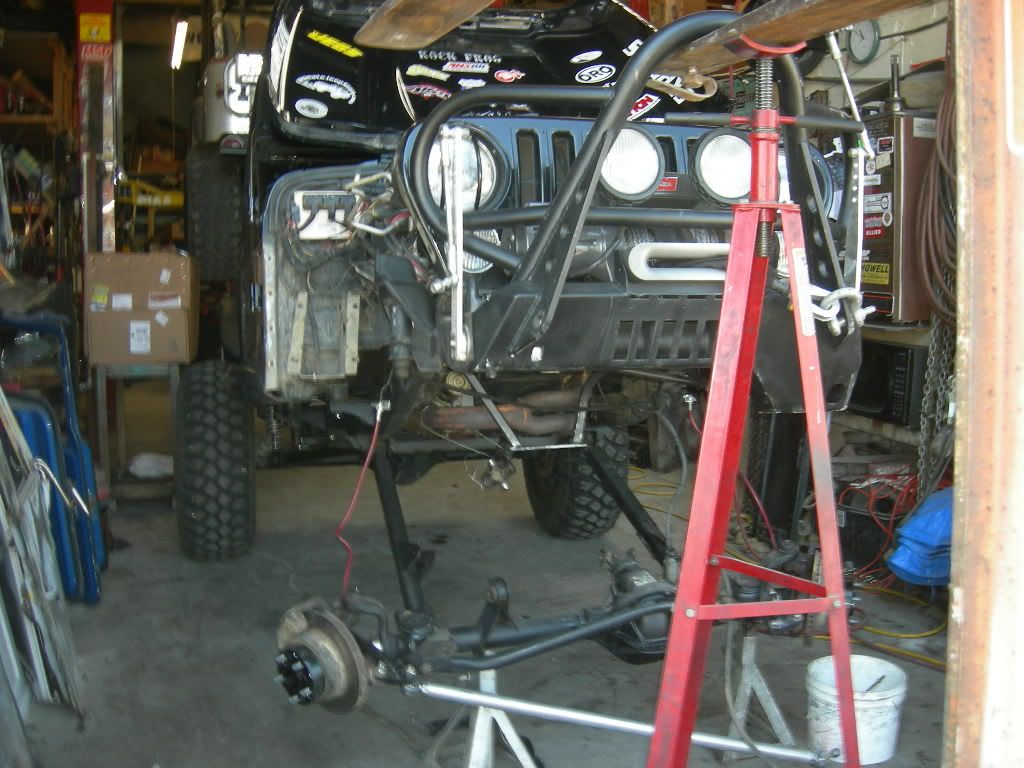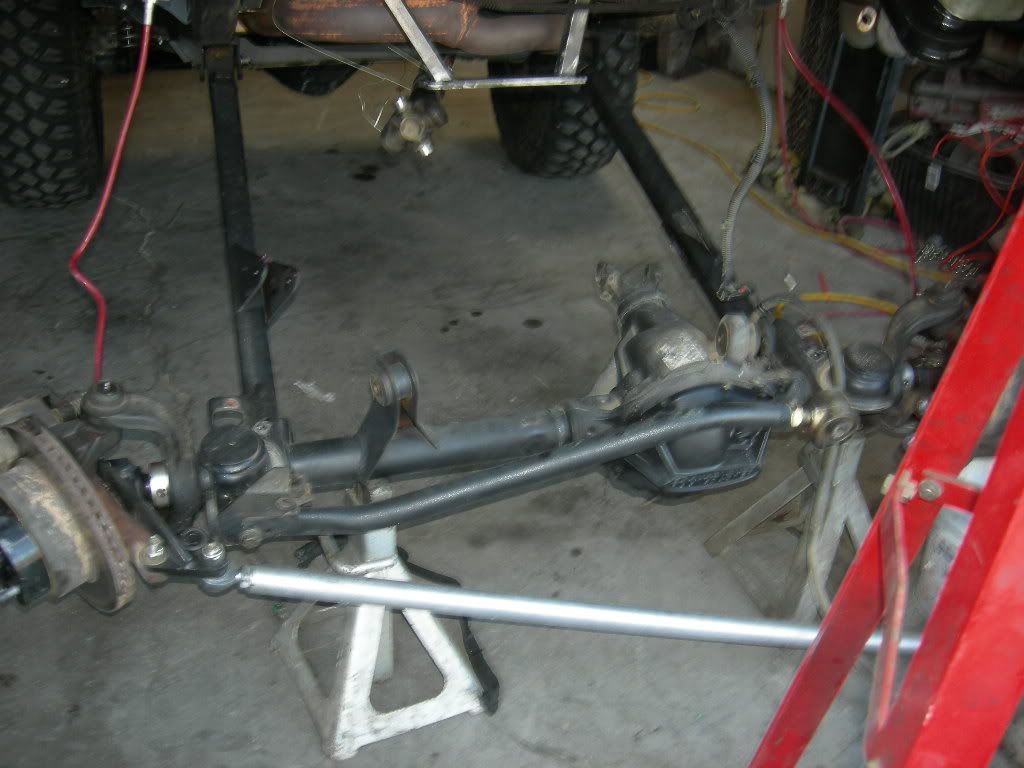 frame and axle cleaned up and prepped for a tack party tara high steer knuckle installed frame side 3 link mocked up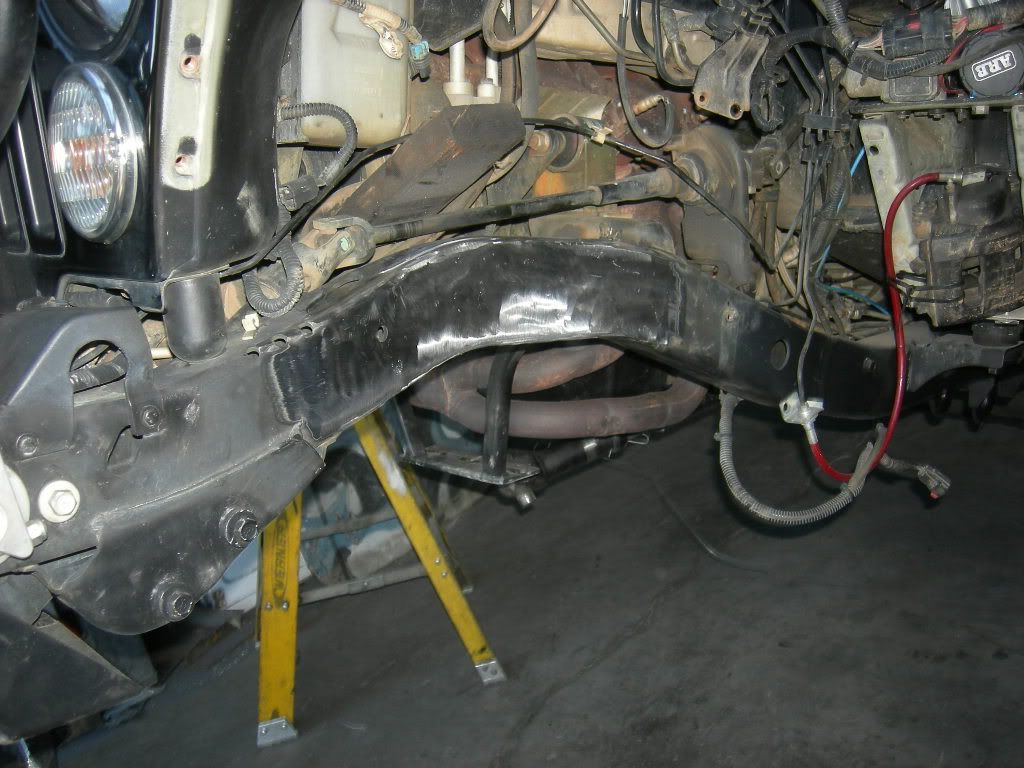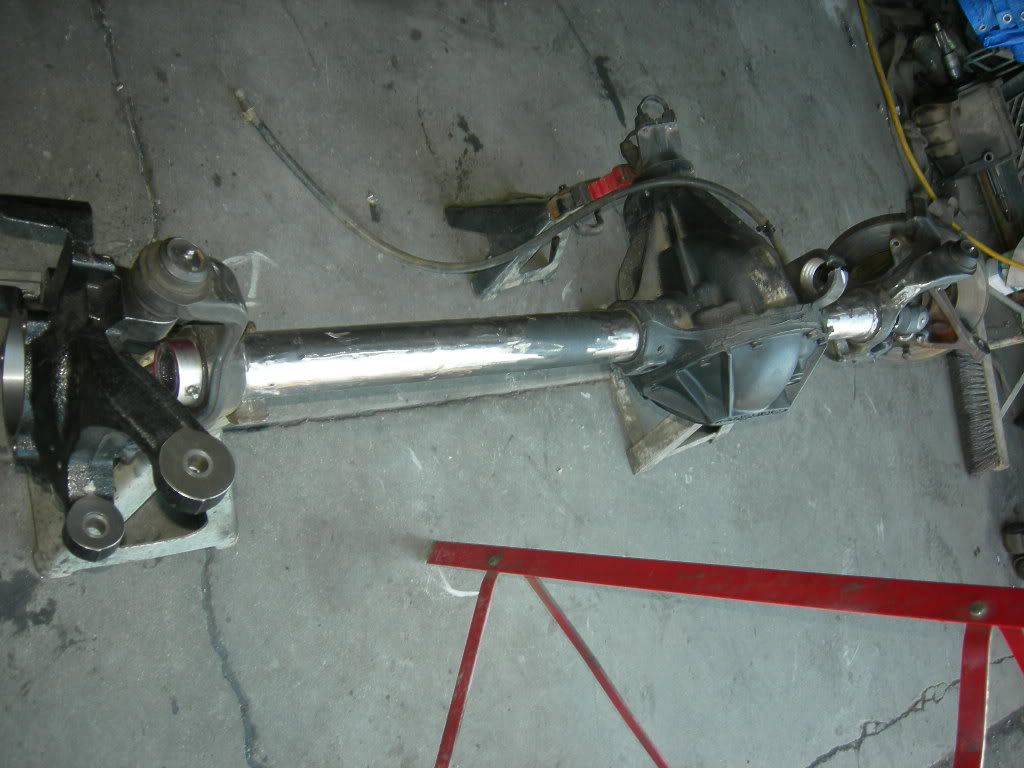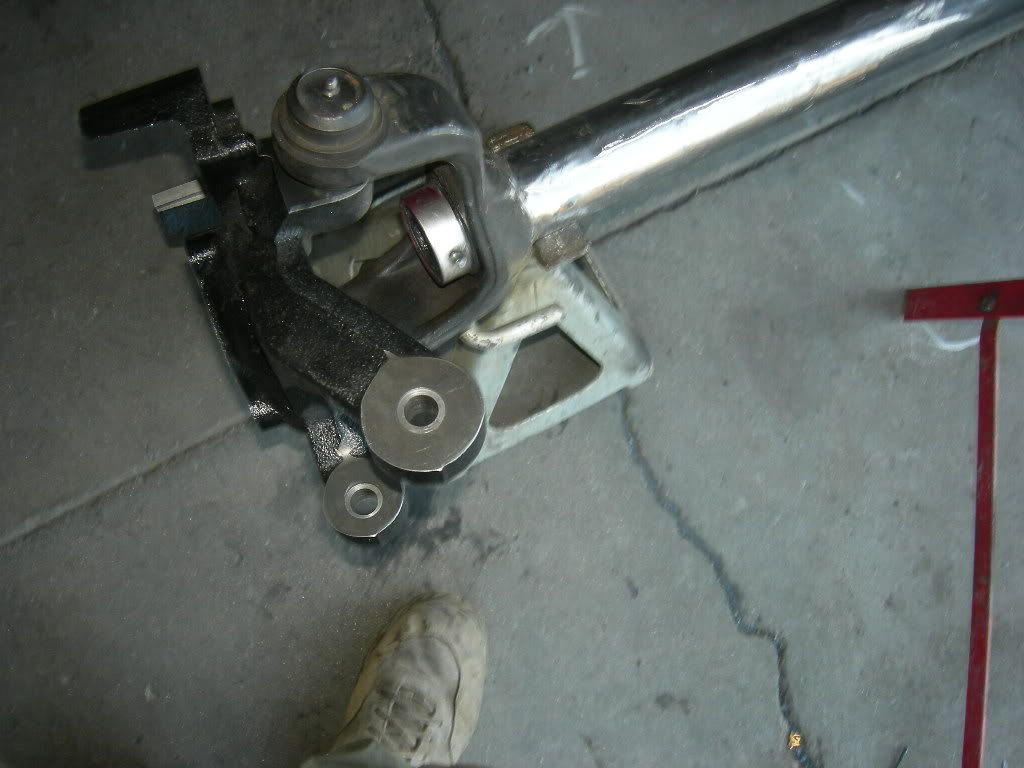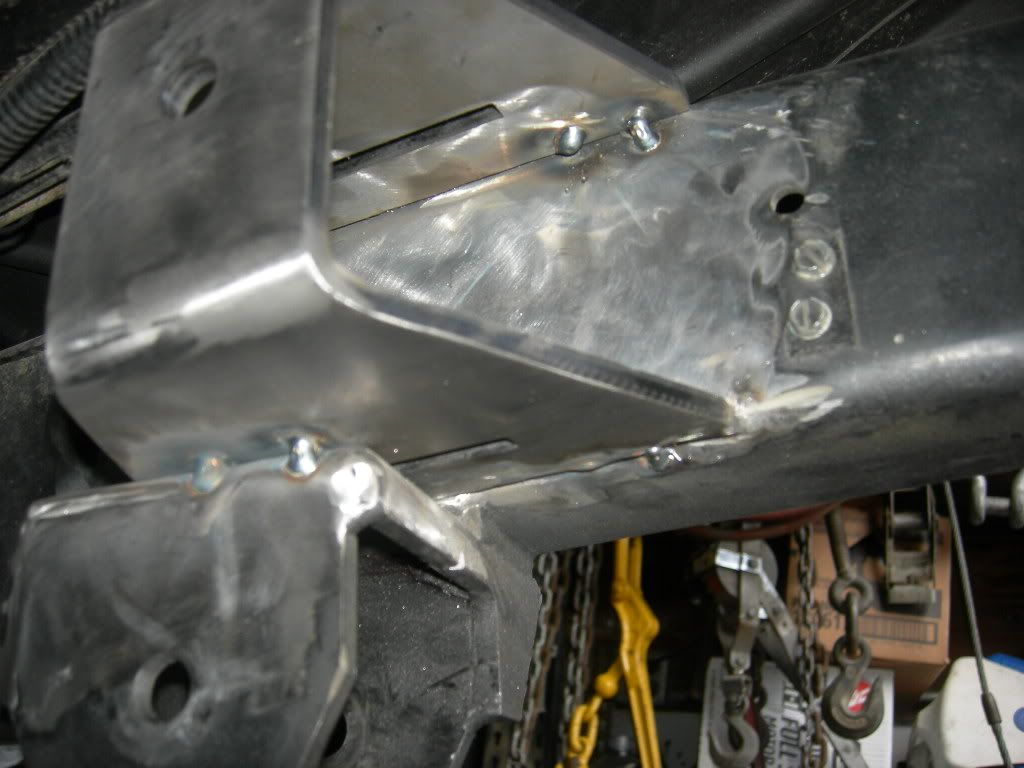 track bar, drag link, tie rod and 3 link bridge mocked up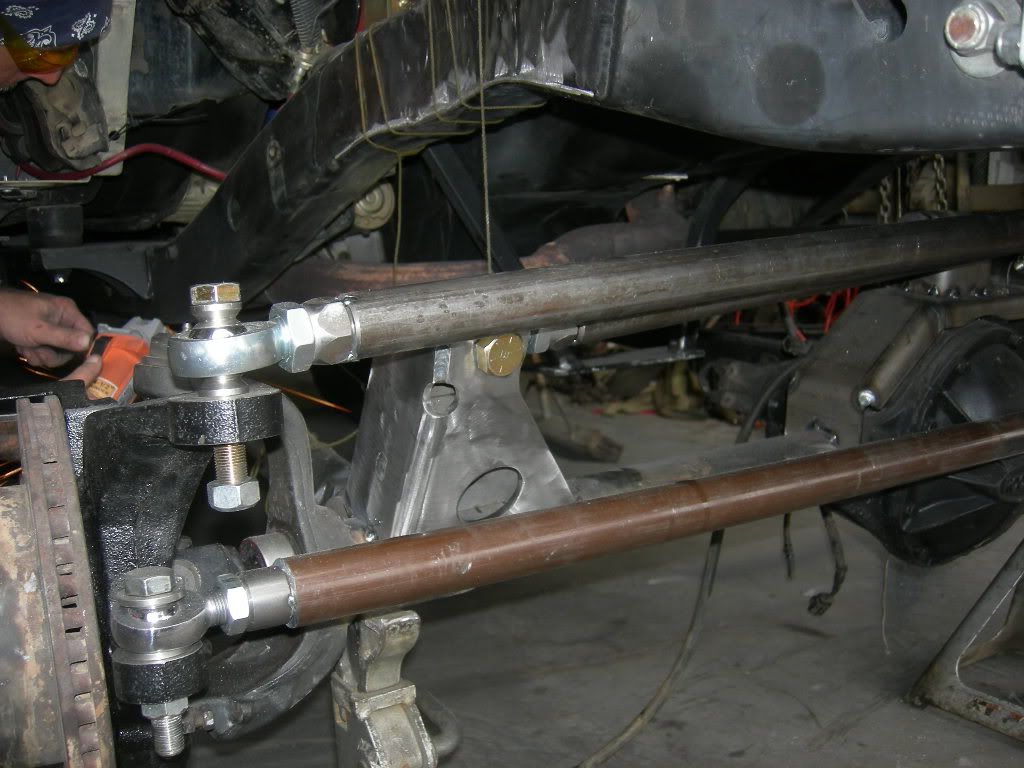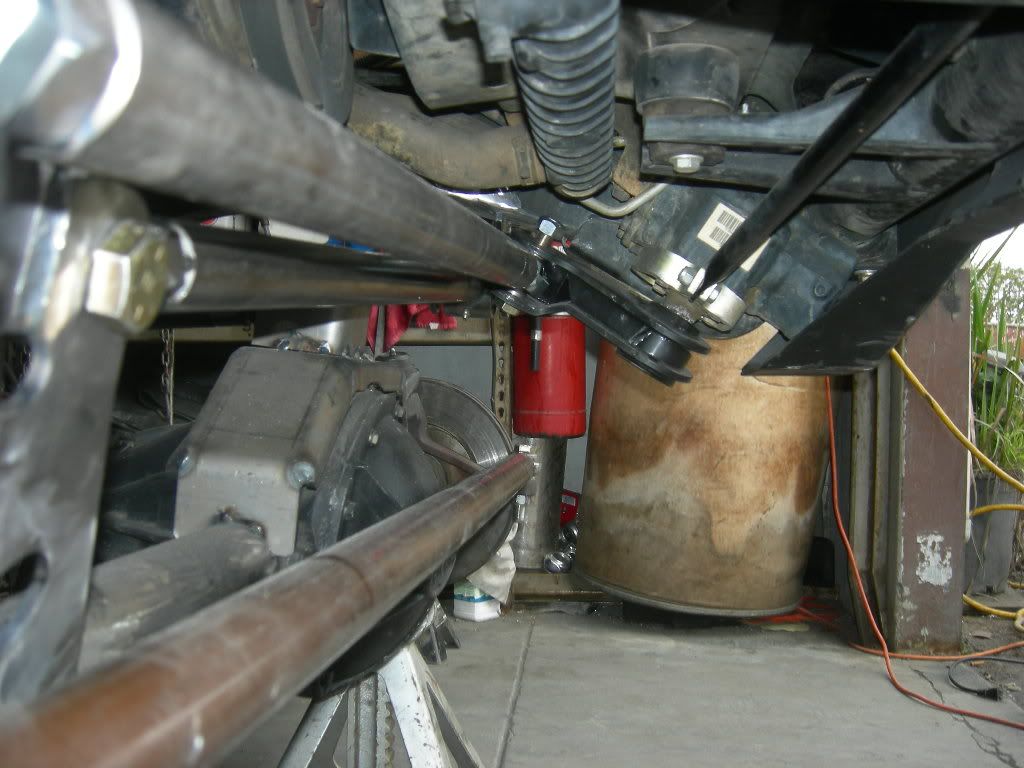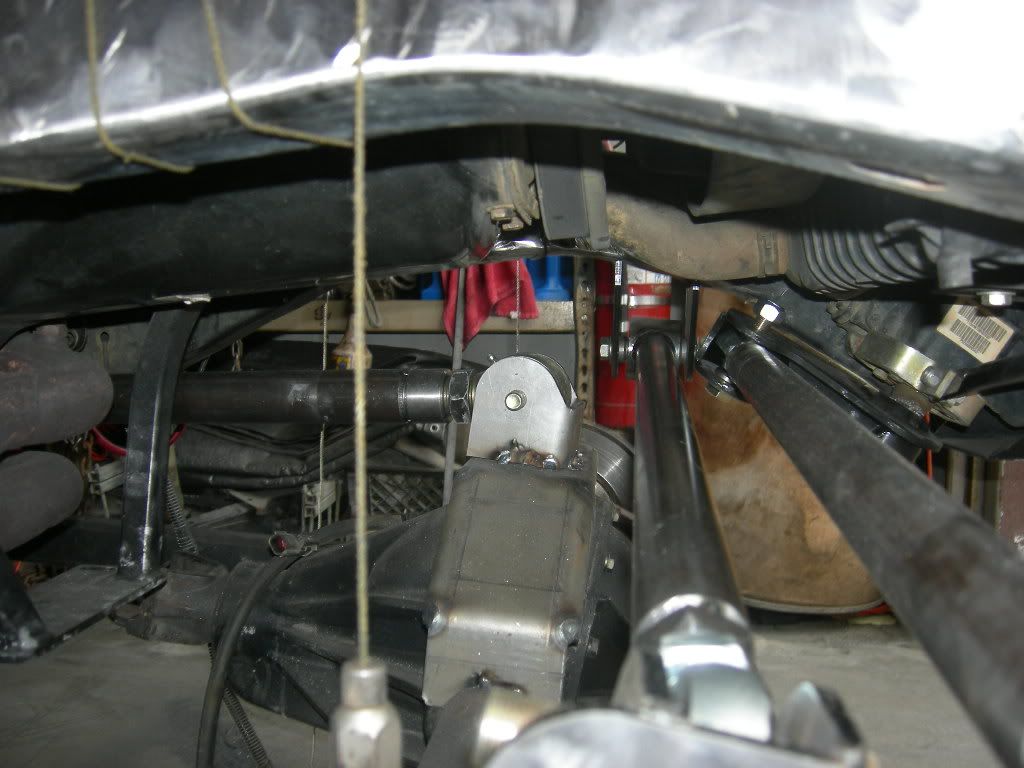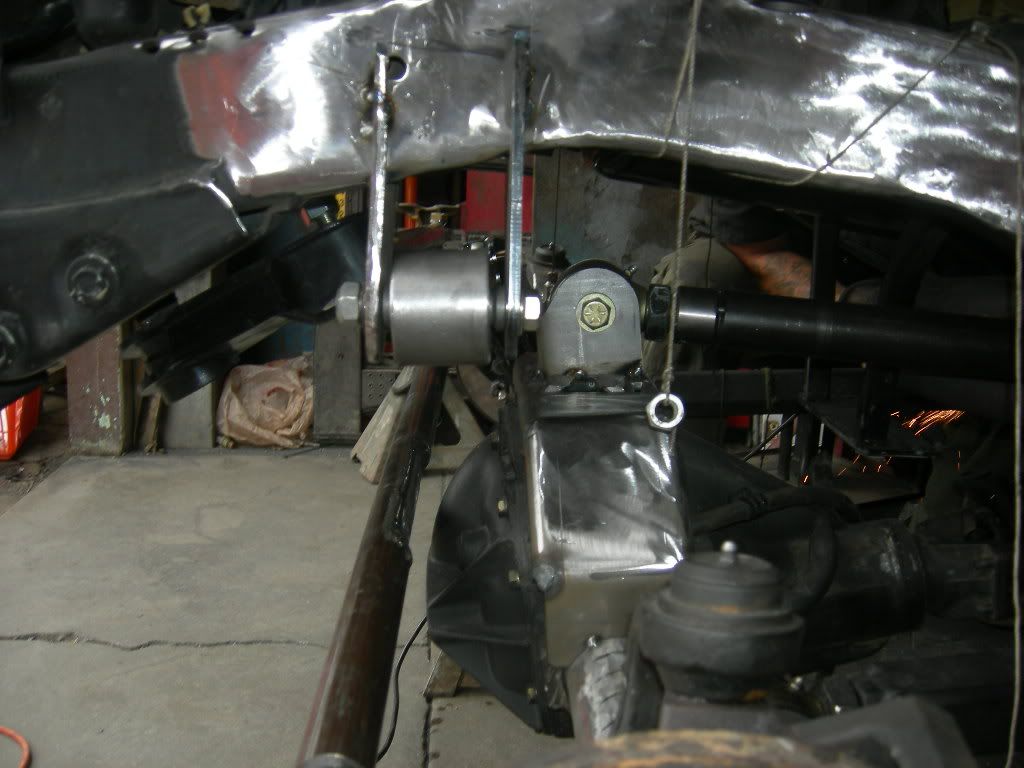 so started out with 5" stretch at first but of course the radiator and pitman arm wasn't having it so ended up with a little over 3.5 after trimming the living crap out of the pet **** on the radiator and notching out the frame also had to notch the tie rod to clear the diff cover at full lock on the steering i was able to get a bit more steering out of the new set up just about 35* at lock any more and the u joints start to bind. CO hoops mocked up we did a 15* out ward kick on the hoops and mounted them rear ward towards the motor mounts to get a good attack angle an the CO's the outward and forward rake gives the rig allot more stability.
roughly ride height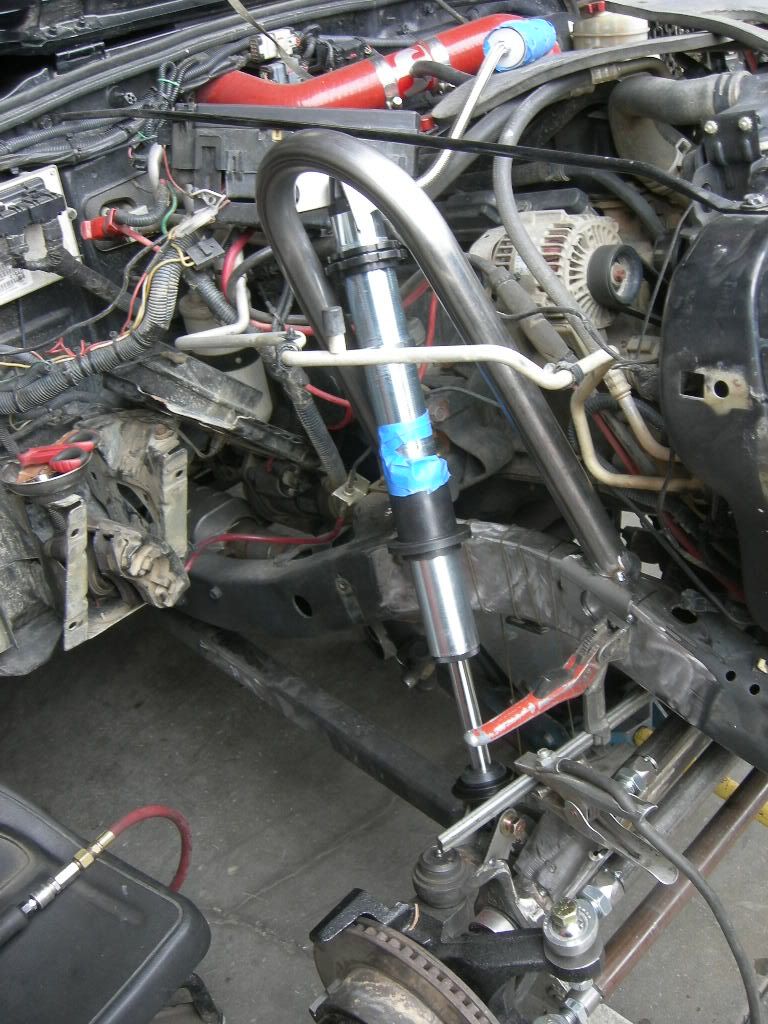 full compression --gonna have to cut the frame. that's the nice thing about working with my brother he went the extra mile to get all 14" of travel out of the shocks. nothing worse than spending 1000 buck on shocks and limiting the travel
full droop -
cutting the frame to clear the drag link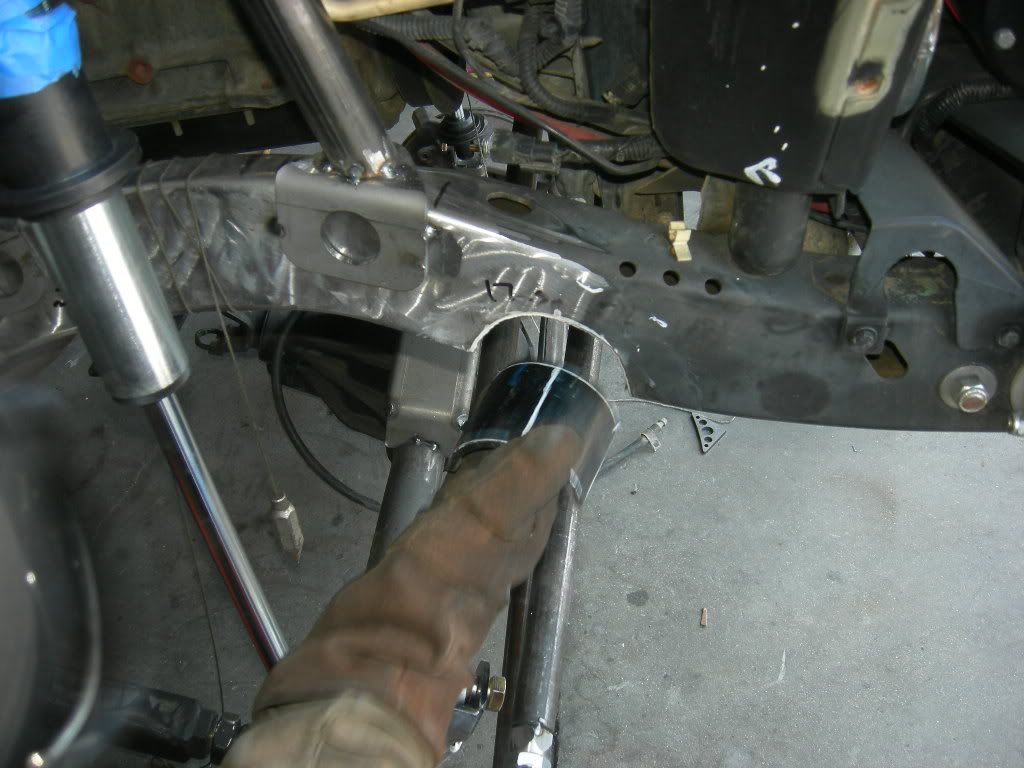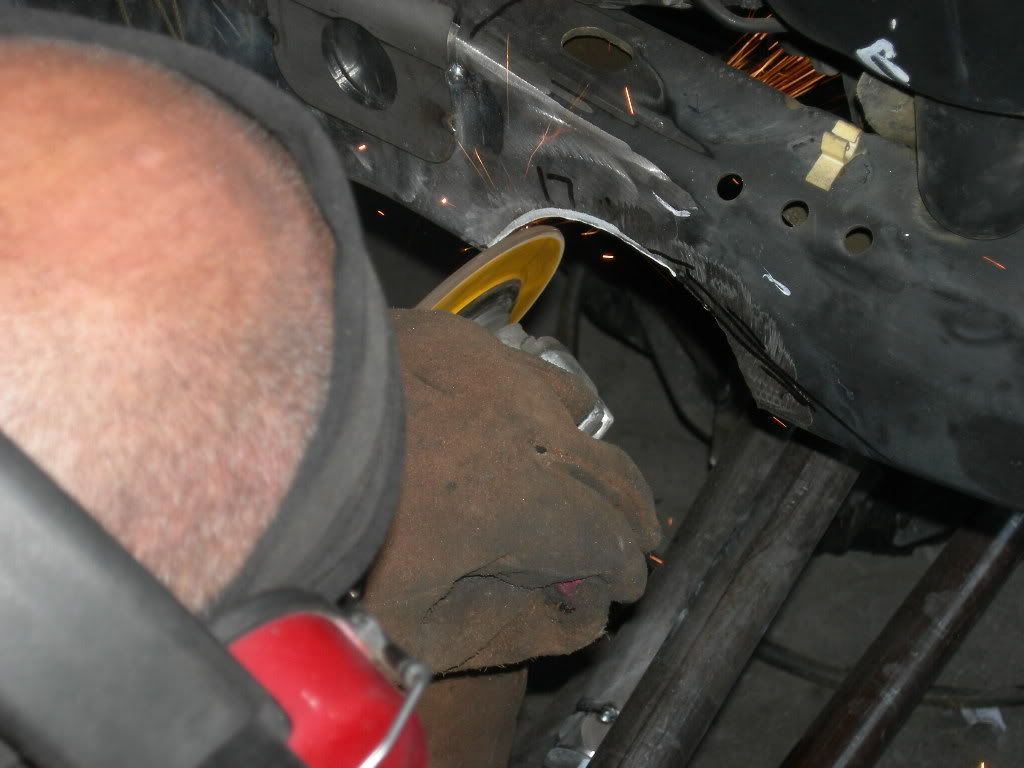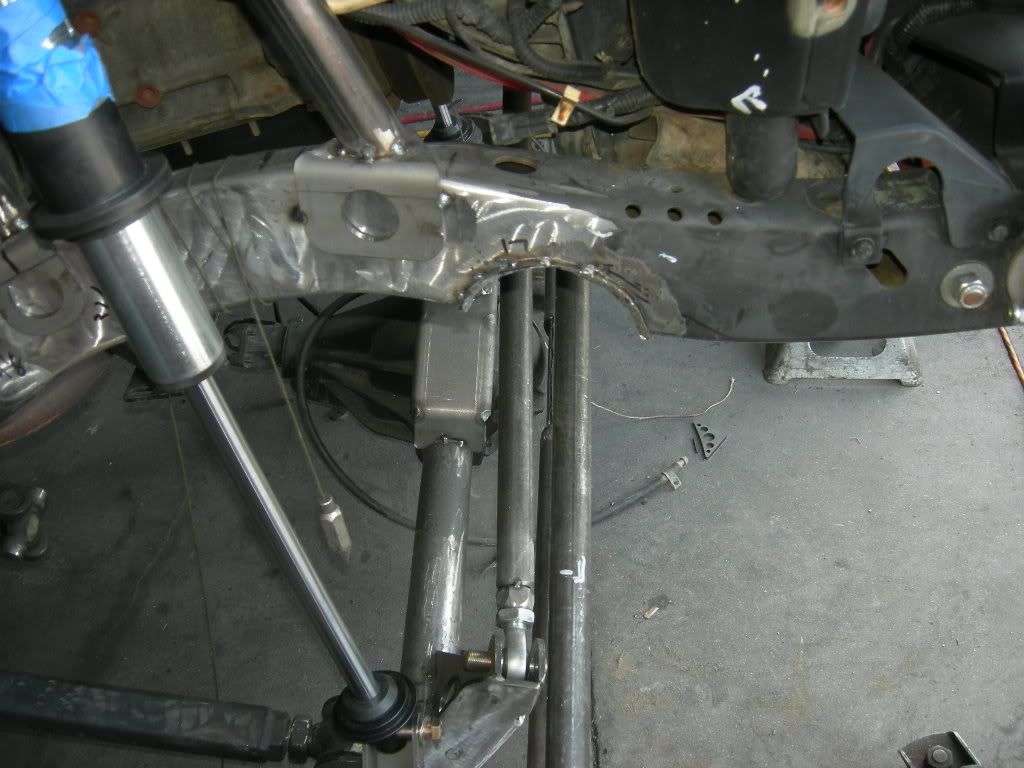 every thing good to go time for a burn party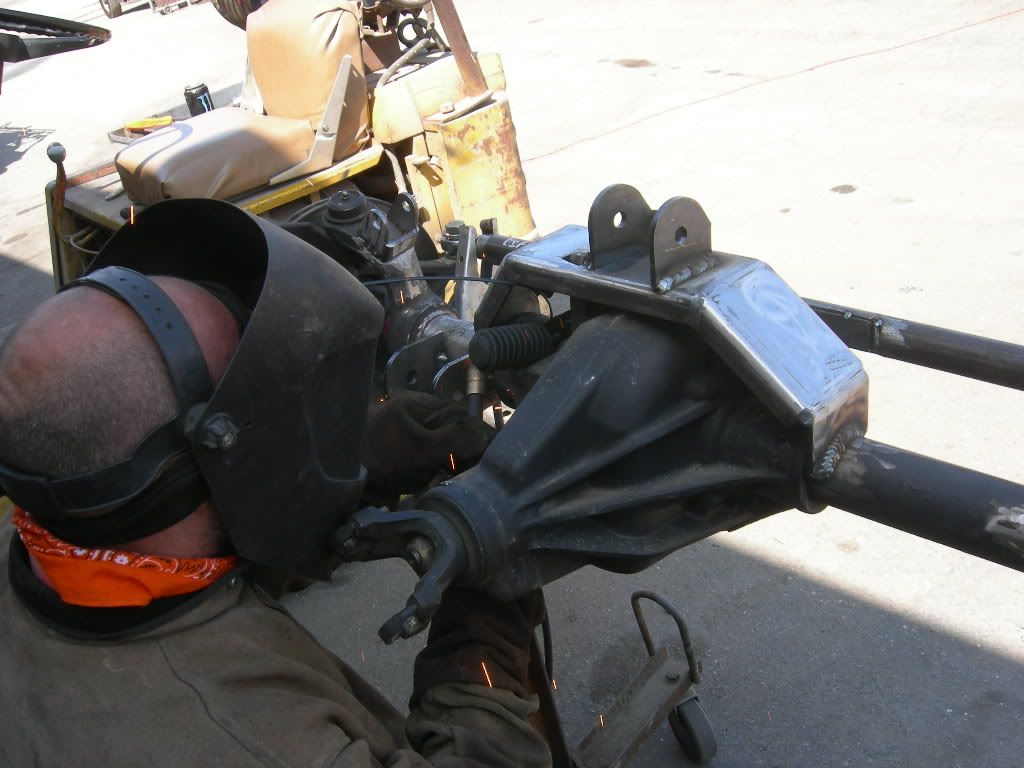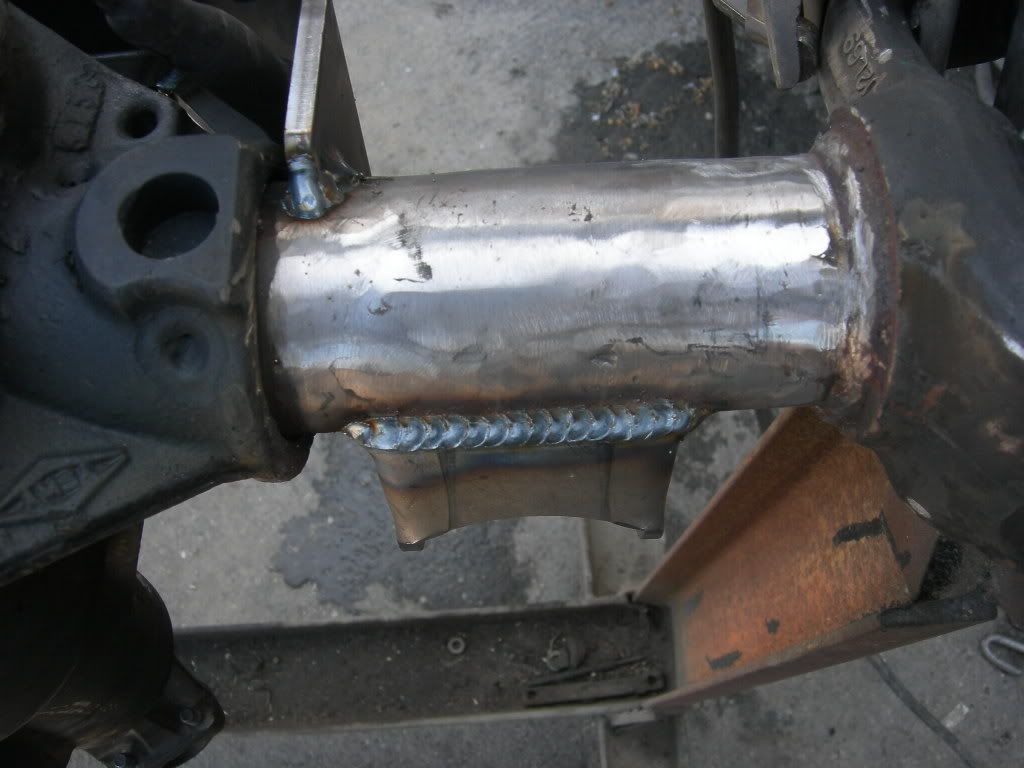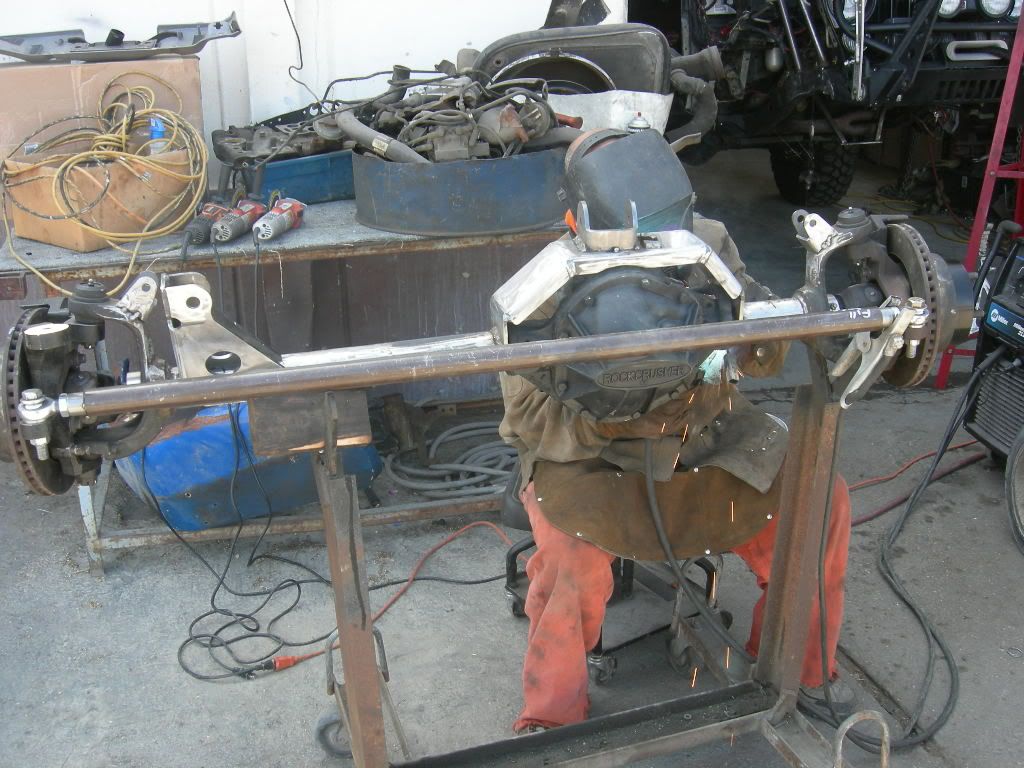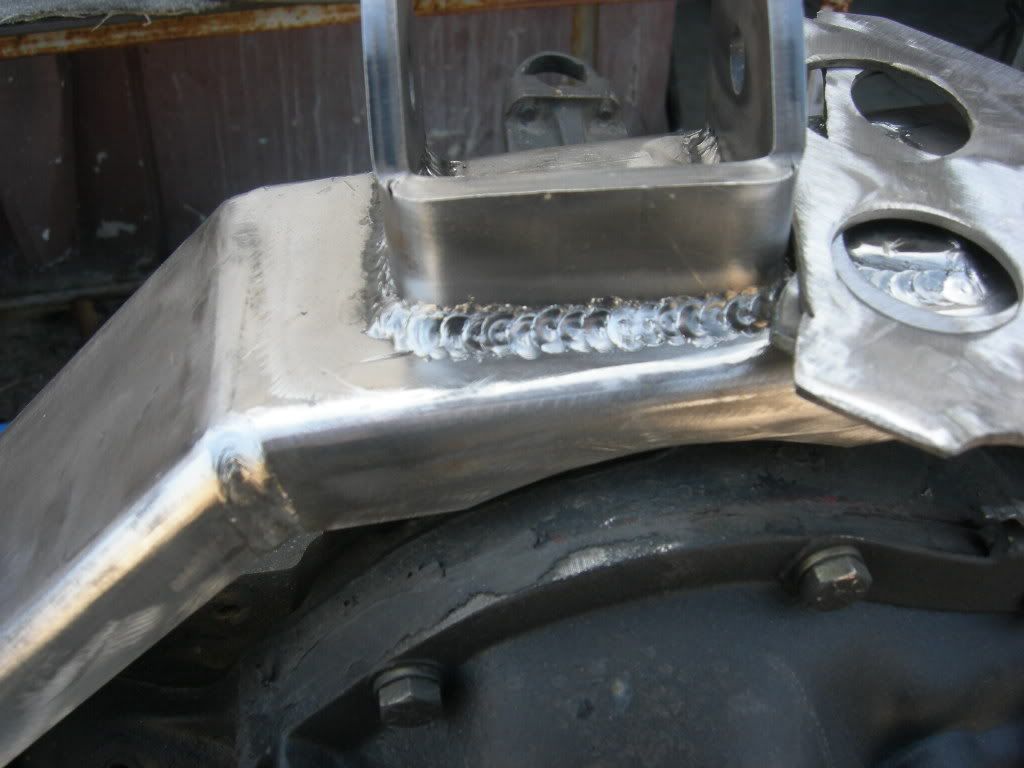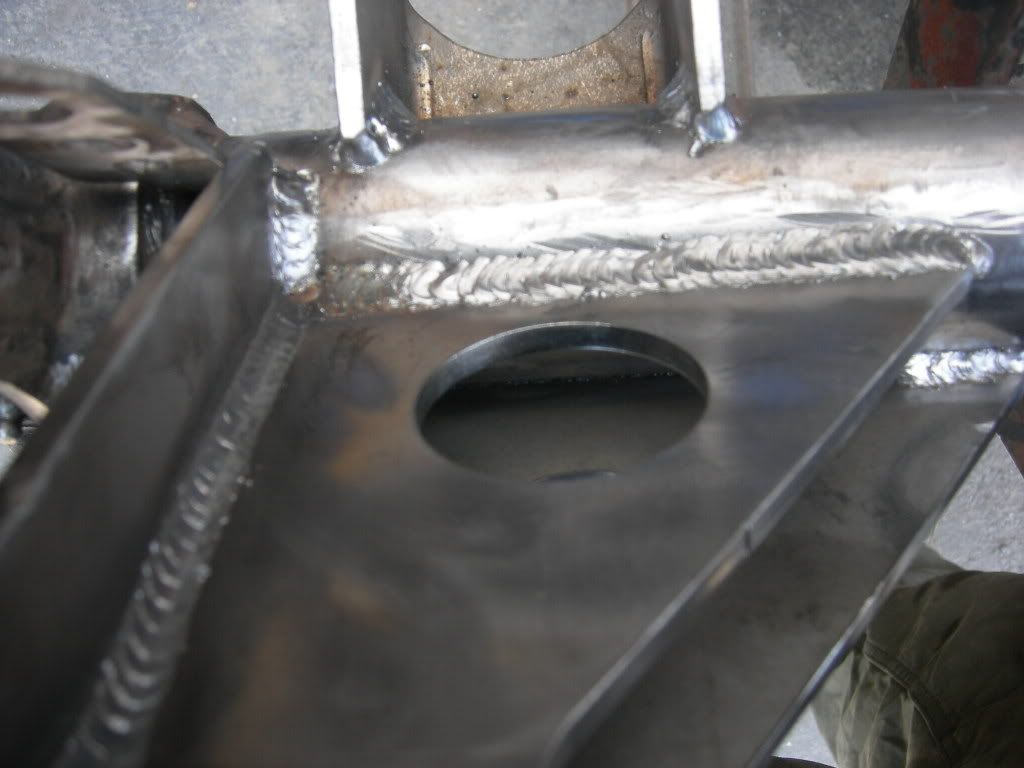 simple truss to tie in the axle end CO mounts and the bridge together as well as stiffen up my weak ass 44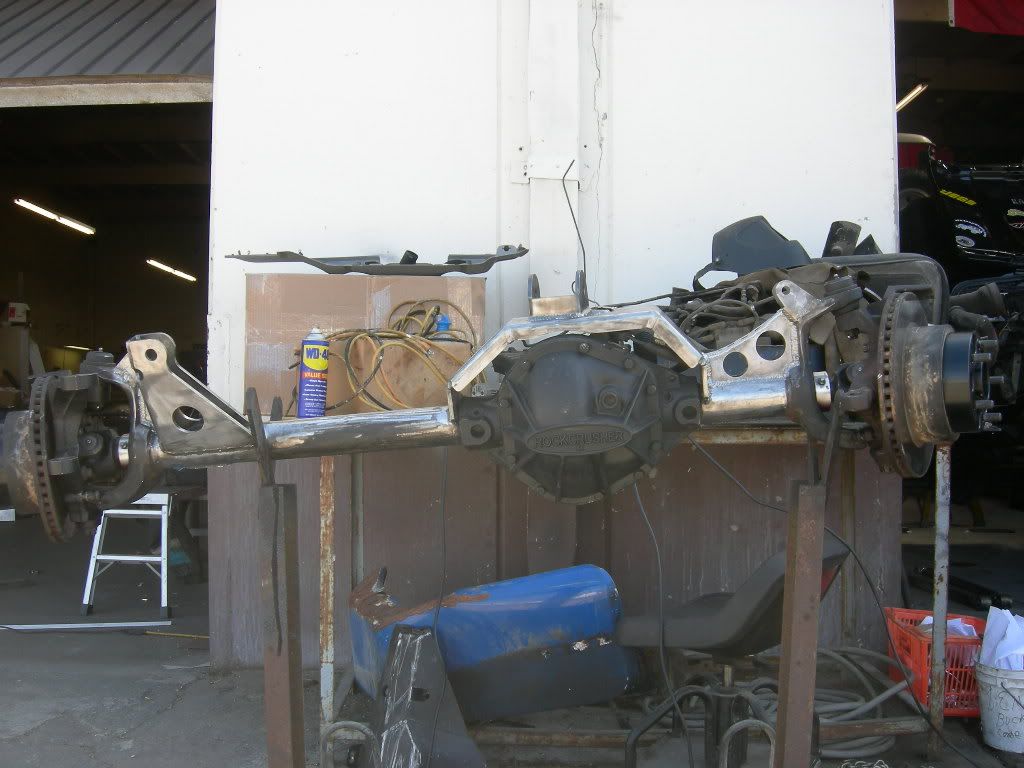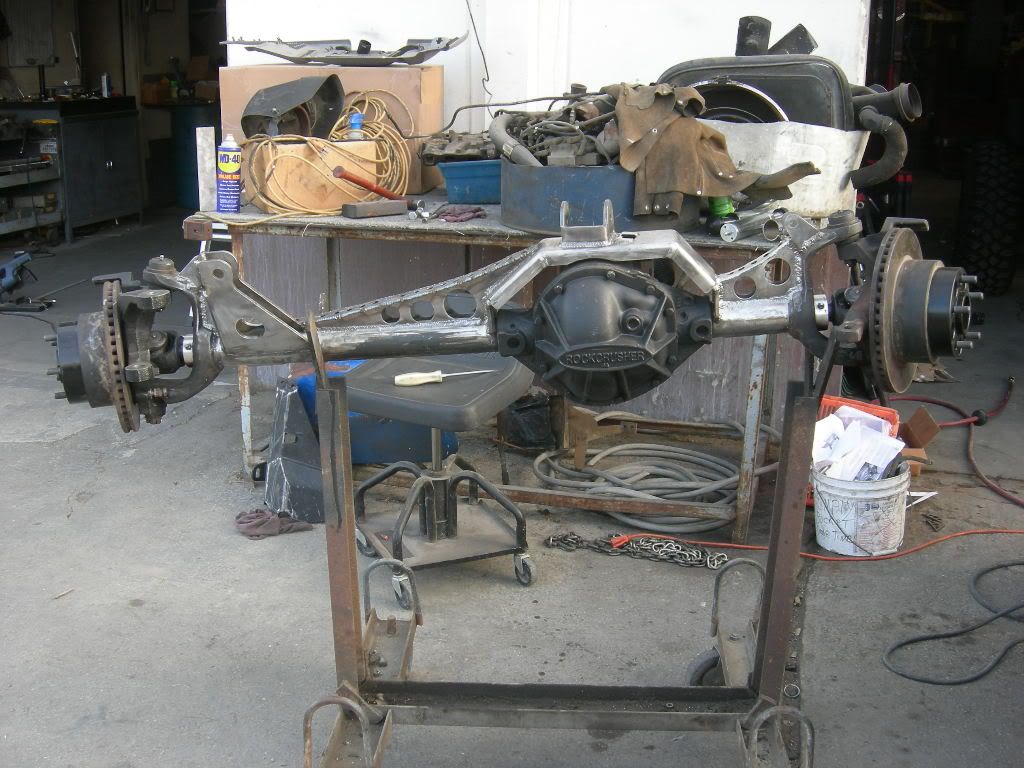 all welded up ready to go back under the rig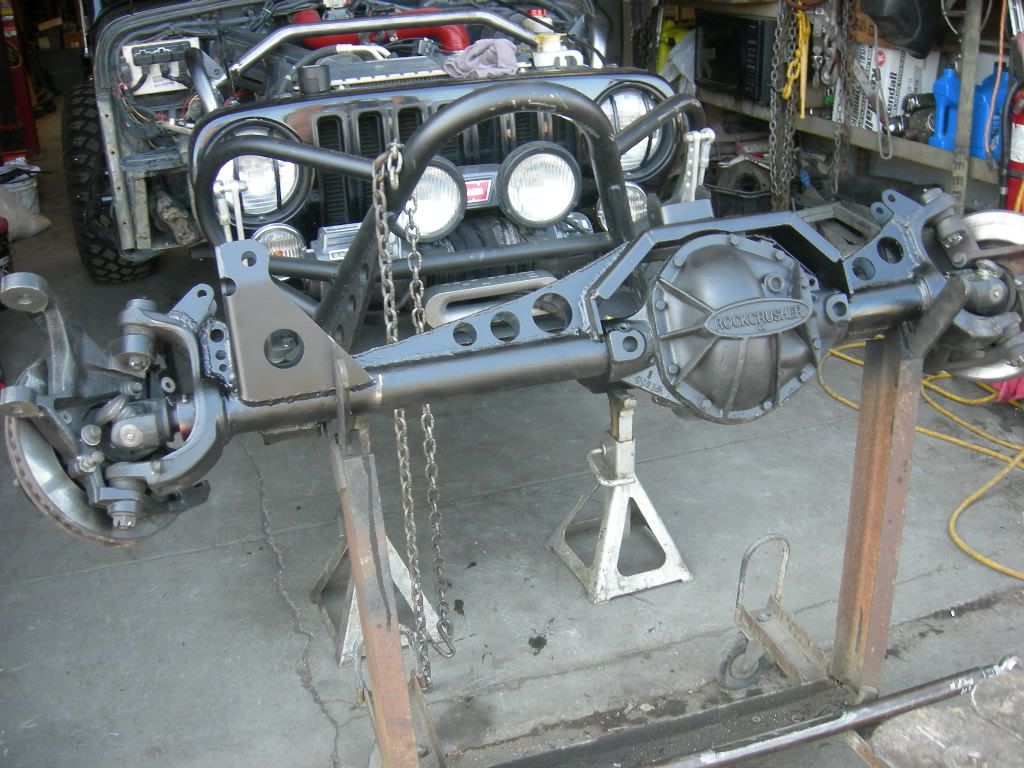 tie rod notched out and boxed in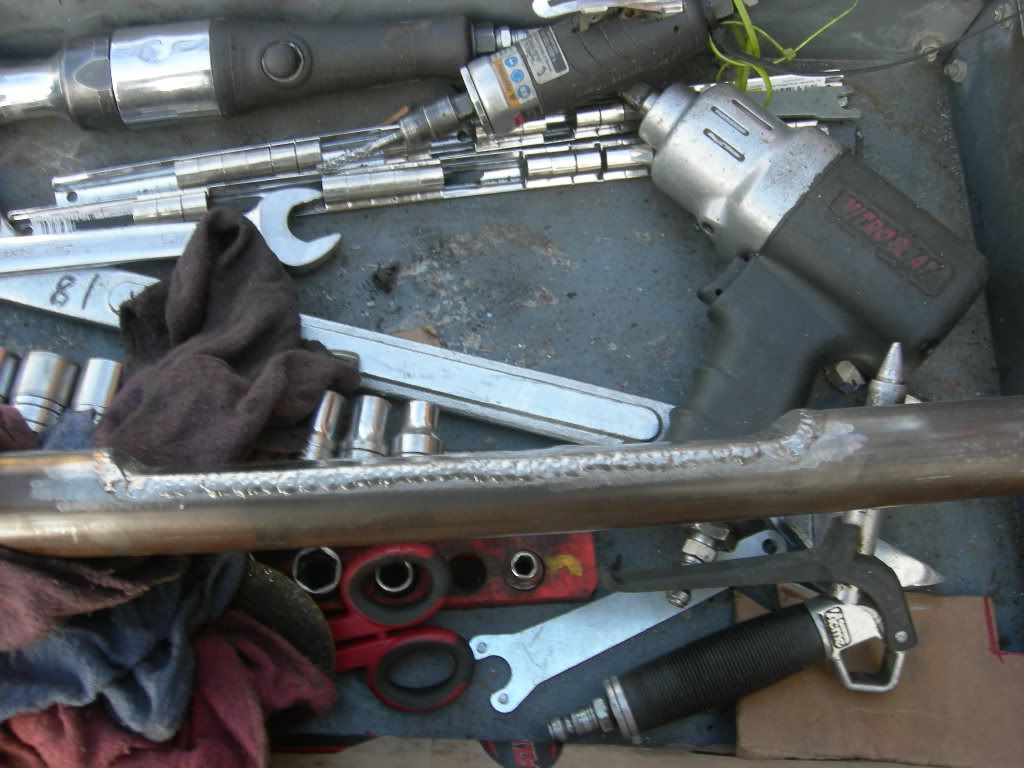 driver side hoop burned in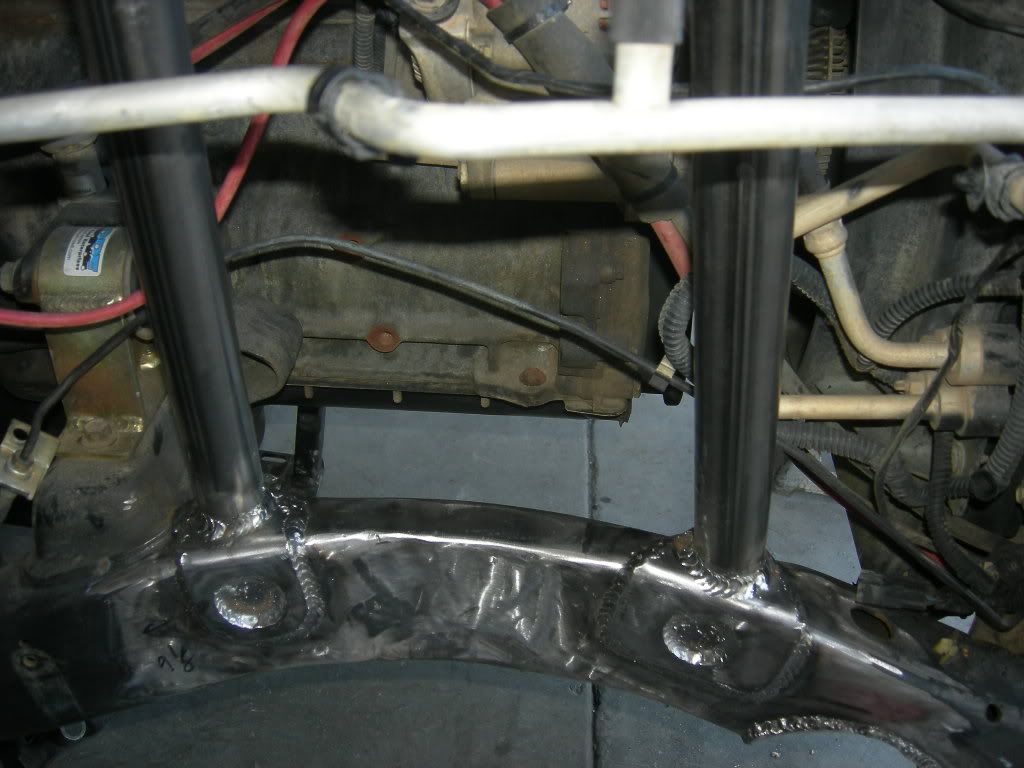 passenger side and frame side pan-hard mount burned in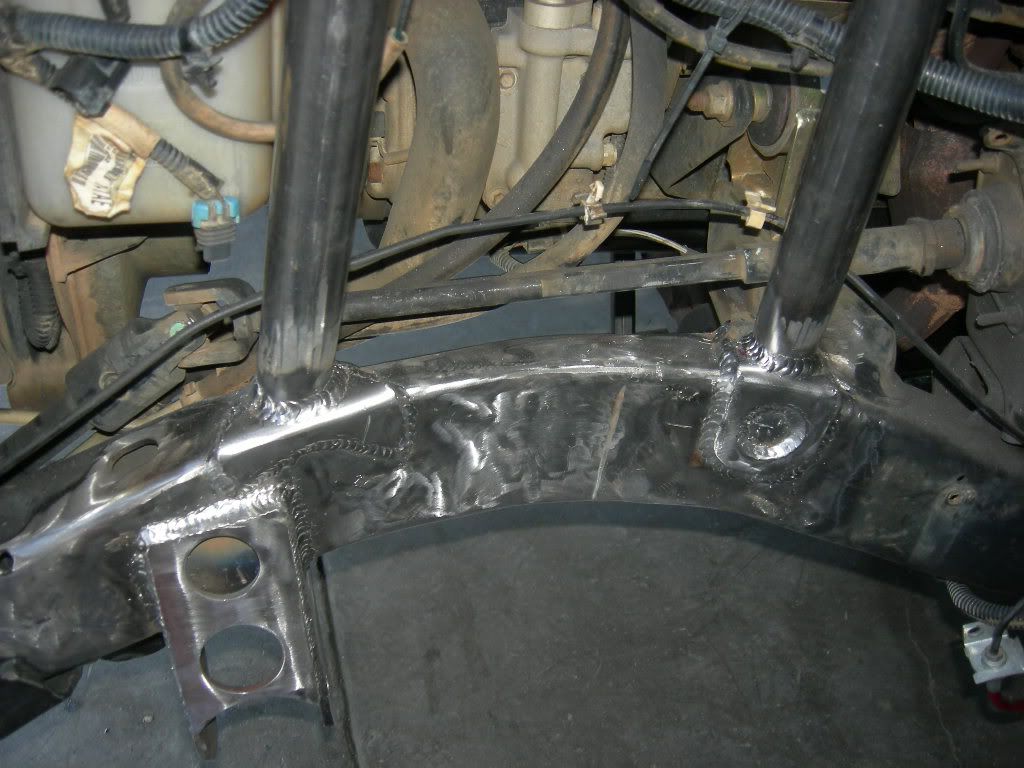 hoop tie in complete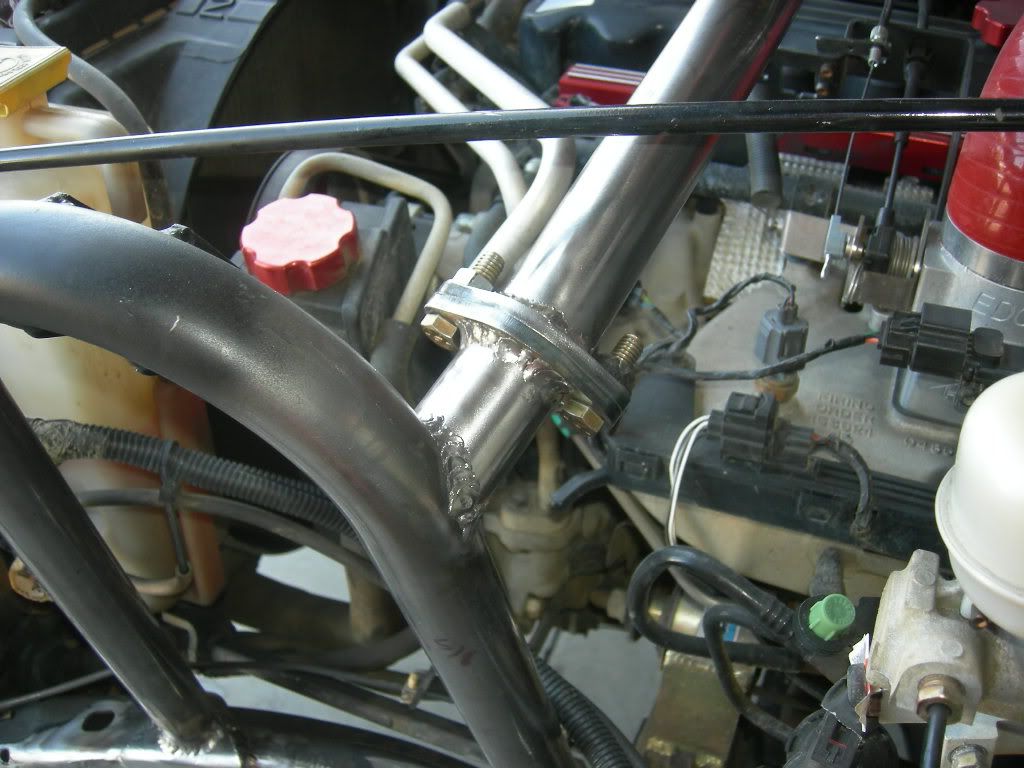 out on the fork lift to make sure everything clears
driver side good to go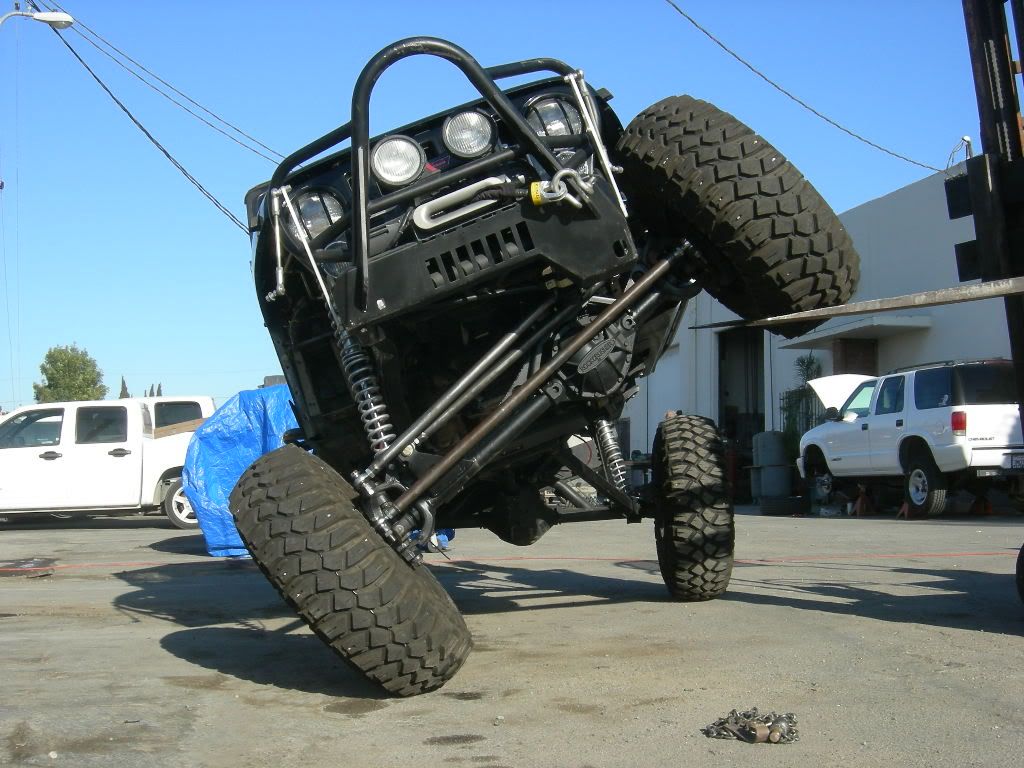 passanger side @#$* magic -- love it when a plan comes together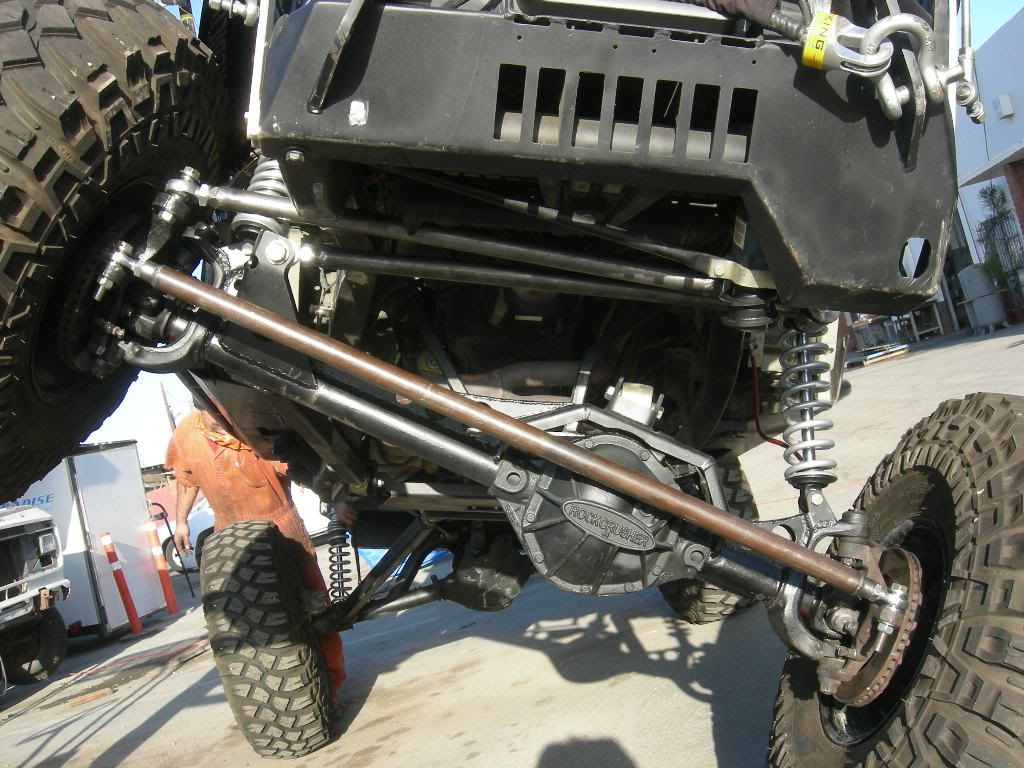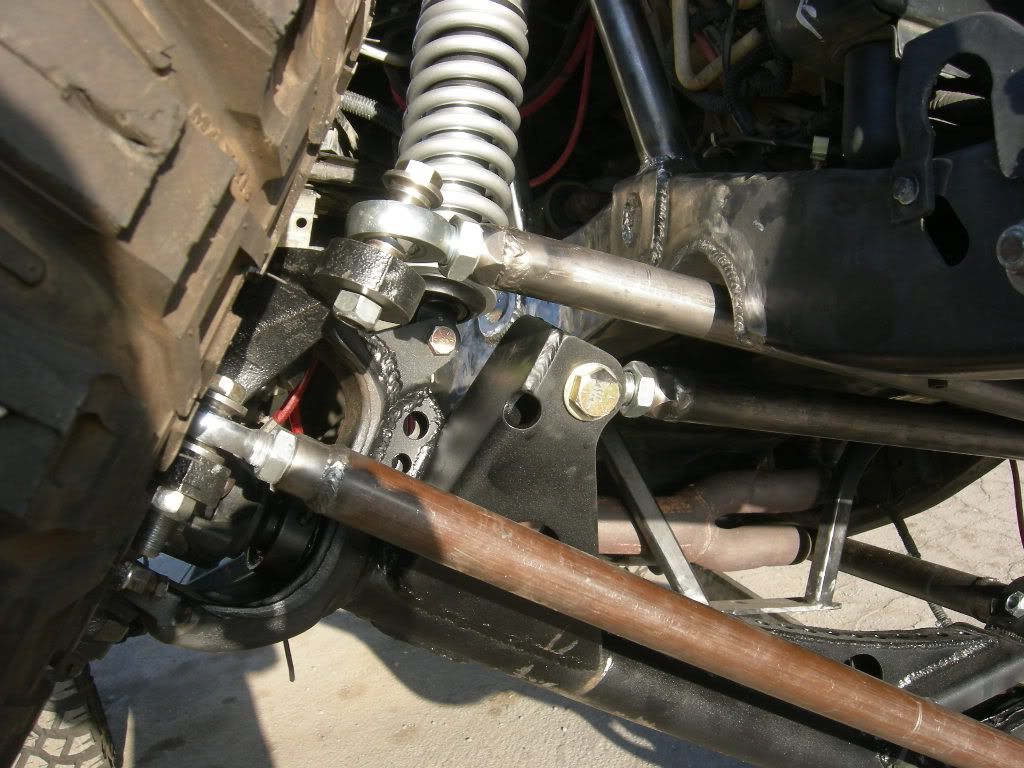 all that was left at this point was a bit of finish work
gonna need high lines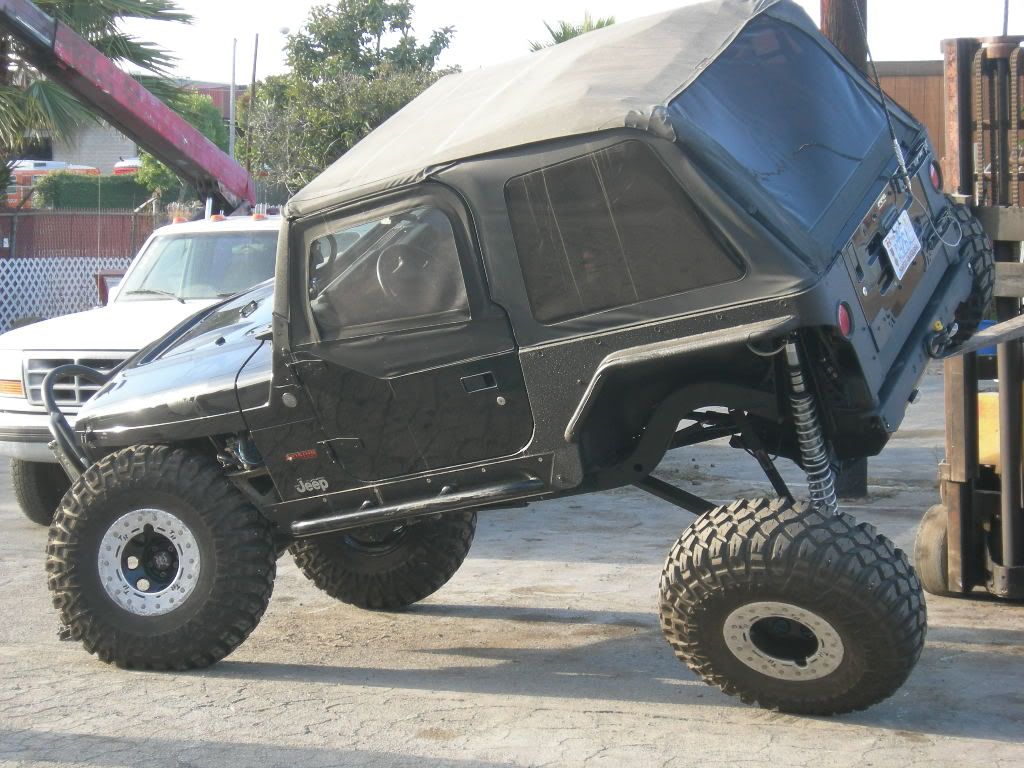 was going to do rokmen and don't get me wrong i'm a big rokmen fan, but after seeing their high lines in person i just wasn't impressed i didn't think they would last a day at the hammers or other places out here and since i'm not going to run inner fenders Genright was the way to go for me.
the biggest pain was locating all the under hood crap but in the end it came out to my liking
on the passanger side i cleaned up the wiring a bit mounted the relay box to the grill strut using a piece of round stock laying around the the shop welded that sucker on and hose clamped the relay box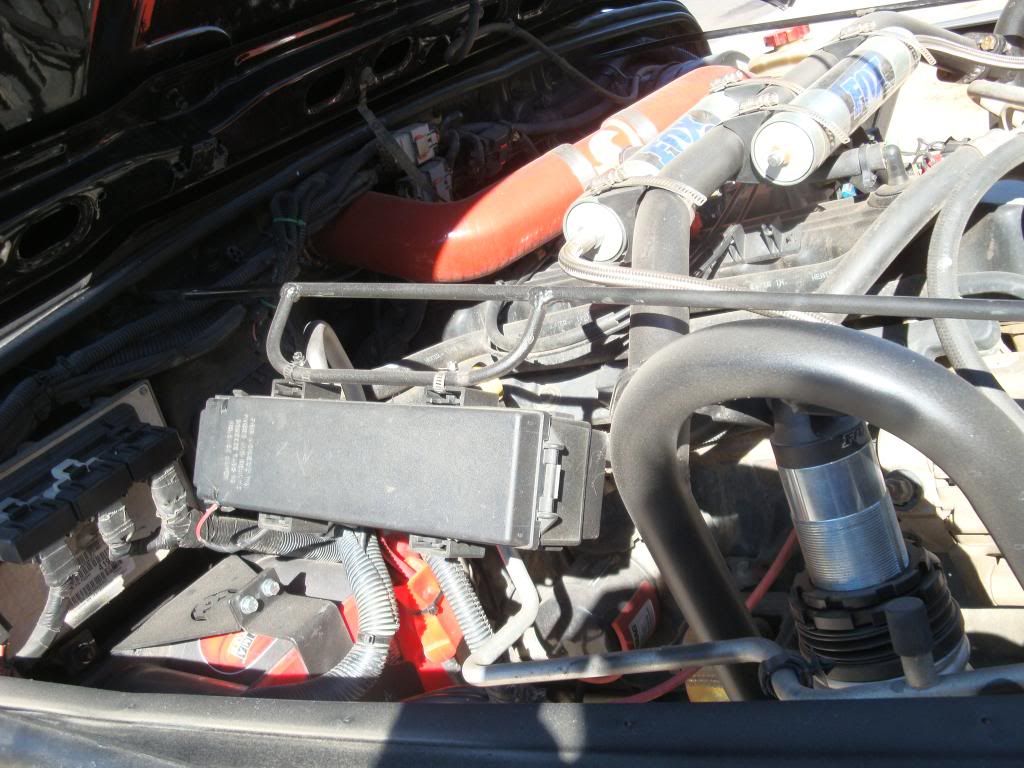 for the battery i used a ballistic battery tray we welded some bolts with big fender washers to spread the load and have more weld surface , tray mounted sideways on the fire wall. the bat. temp sensor magically slid right in the slot for the optima carrying handle the only other wires are from the winch and they where just zipped to the frame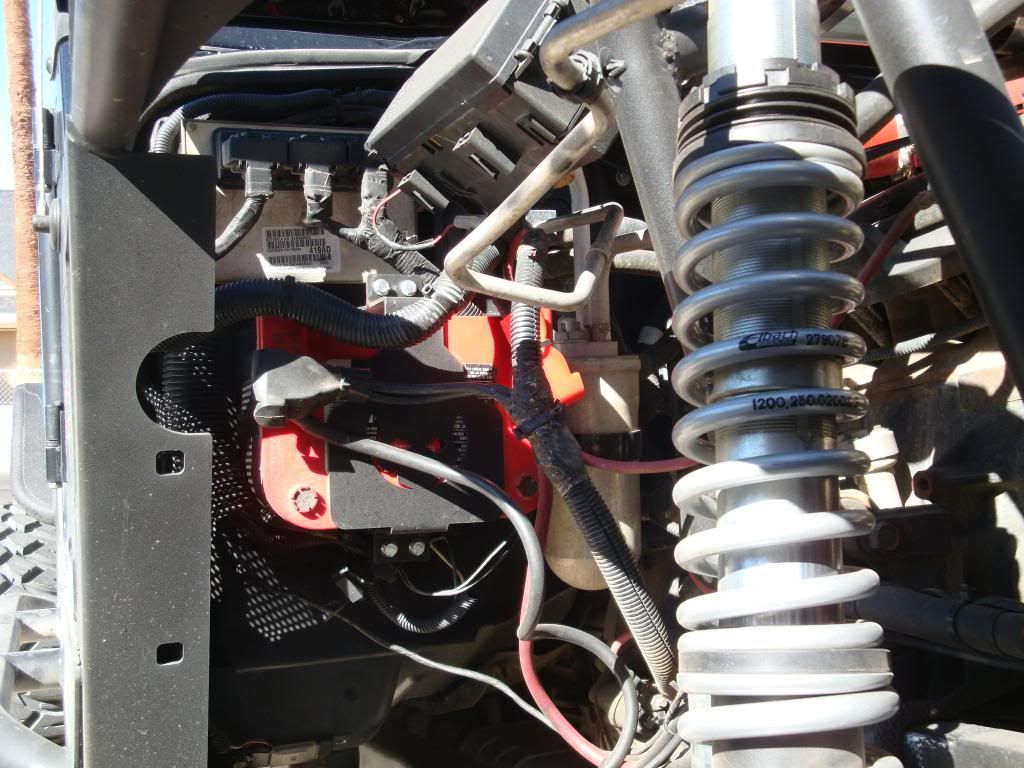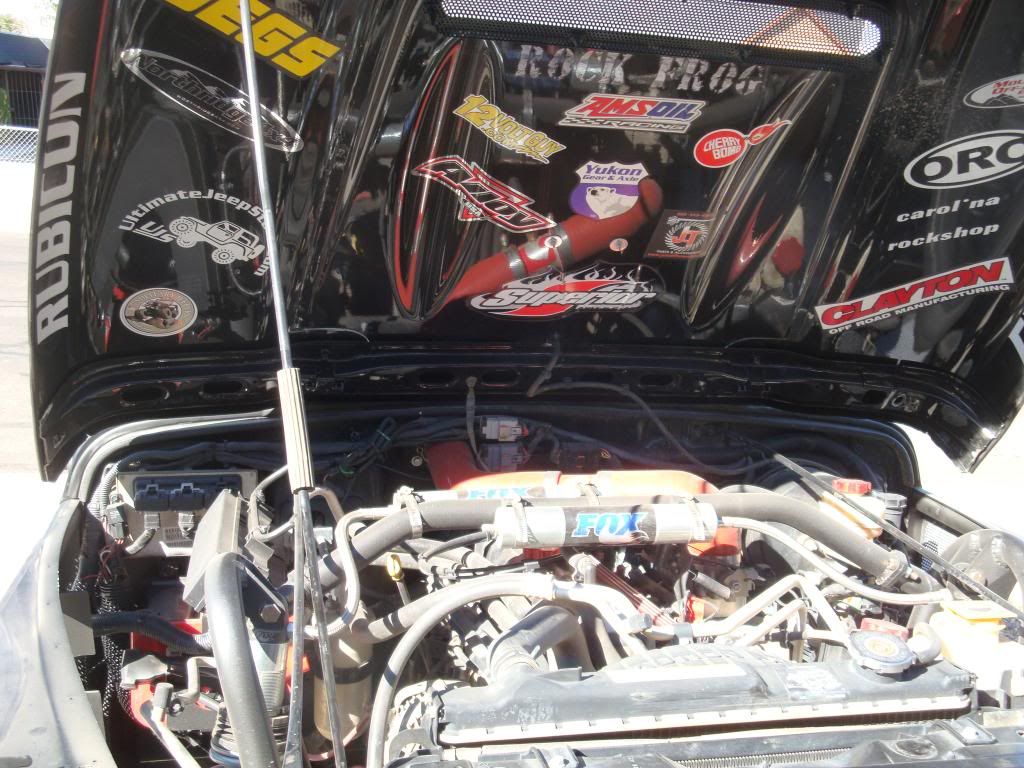 left side oe pump mounted sideways to the fire wall via a very trimmed inner fender bracket my ARB pump was mounted to the inside of the fenders and can be accessed easily from both sides of the fender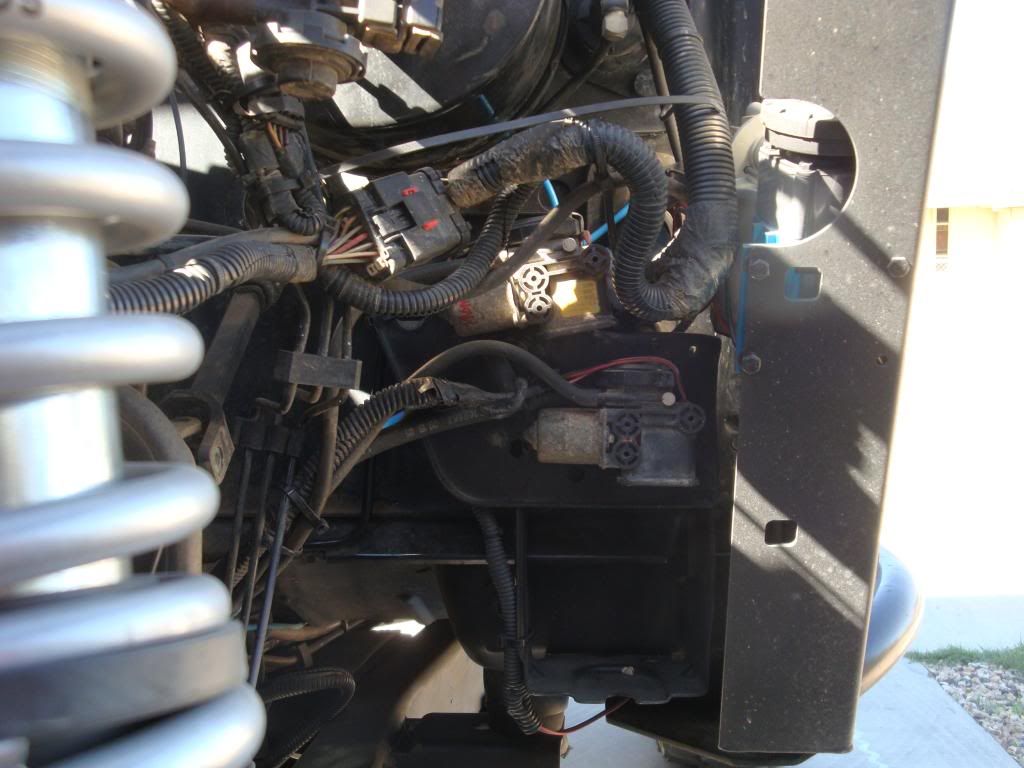 so now i need to figure out how to get rid of my air conditioning crap and throw my new steering wheel on other than that I'm gonna get some new aluminum corners with no flare and do a mini boat side or something similar to mushroom-max
oh how could i forget a real cage will be the next priority :lildevil:
real axles will be coming next year still collecting parts. so there ya go
2 hours later (re post)
forgot to take pics of my bumps you can kinda see em here mounted rearward with the contact pad on the lower CA