Rubi Noobie
Join Date: May 2015
Posts: 1
here is my unmolested 2015 orange rubi 6 speed. Getting a 3.5" rough country lift, 35x12.5x20, and wheels. N fab steps, and led a pillar lights next week. but for now it is unmolested. The wifes sports car
http://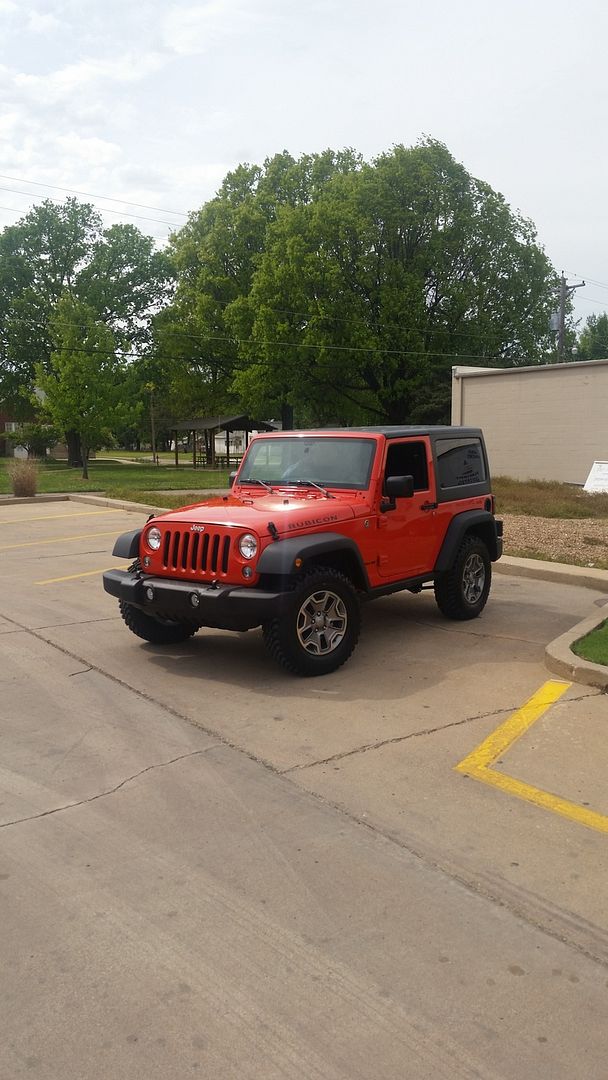 Quote:
I told my wife that is what she is getting for a push present when we have our son in June.
A push present.. CLASSIC.
Great cause.. great JEEP!
Stock BEFORE and then after 2.5 Teraflex , 35 inch MTR's with Kevlar, LED rear lights, 50 inch LED light bar, AFE High tuck exhaust, CB w/ 4ft Firestik, and other minor mods. Wife's blue JK in the background and a pic of it.
The day I got it and how she is right now. I still have some work to do but I'm very happy with the build so far.
---
Dan
Rubi Noobie
Join Date: Jun 2018
Location: AZ
Posts: 2
My '12 Rubi
---
Before & After (so far) debadged